'Cup of Joe' isn't what the American people ordered for 2020 election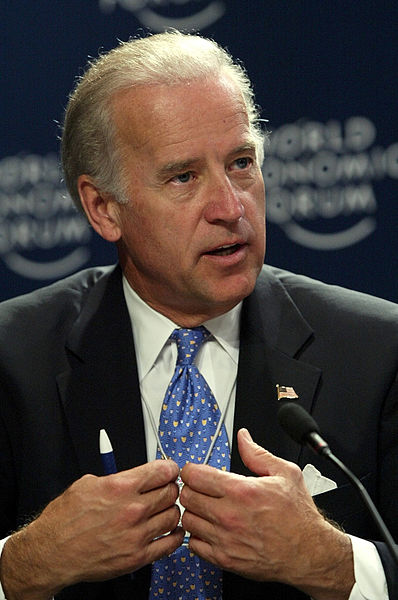 Former Vice President Joe Biden recently said that while his family is urging him to join the already overcrowded field of Democrats currently running for president, he still has not made up his mind as to whether or not he'll be joining the race, according to The New York Times.
There are plenty of reasons why the former vice president should run: name recognition, experience, the good will he's garnered from the left due to his time in the Barack Obama administration and the very alluring fact that nearly every prospective poll has Biden comfortably located at the top. Still, Biden joining this race would ultimately be a mistake.
When the 2020 election rolls around, Biden will be a few weeks away from turning 78. That means by the end of his first term he'll be 84 and, assuming he goes on to win re-election, he will be 88 by the time his presidency draws to a close. In a race currently bolstered by young Democrats, Biden's age is undoubtedly a concern, as is the old school mentality he also brings to the table.
Biden is the definition of an establishment Democrat, which doesn't serve him well in a party that's constantly drifting more and more toward the left. Currently, the entire primary process seems like a competition as to which candidate can become the most liberal. That leaves centrists like Biden and Michael Bloomberg without much of an opportunity to nab the coveted millennial vote, as seen in New York Magazine.
There are already more than a few examples of Biden's outdated mentality that are bound to cost him at the polls. There have been two separate eye-rolling occasions where Biden bragged that he would beat up President Donald Trump if given the chance, which is not only extremely lowbrow but inadvertently makes Biden just look like the Trump of the left. Then, of course, there is his egregious record on Anita Hill.
With the aftermath of the Brett Kavanaugh hearings still fresh in everyone's minds, plenty of attention has been brought to Biden's own "disastrous" role in the Clarence Thomas hearings, in which he was accused of not doing enough to facilitate an investigation into the allegations against Thomas. Revisiting Biden's treatment of Anita Hill in 1991 is cringe-worthy and won't be something many voters are able to overlook, especially in the shadow of the #MeToo movement.
Perhaps his conduct back then can be dismissed by some as a product of the time period, but that still leaves the question as to what Biden was thinking last week when he complimented current Vice President Mike Pence by calling him "a decent guy," as reported by CNN. This is, of course, the same man who supports conversion therapy and has been labeled as one of the most anti-LGBTQ politicians currently serving at the federal level, according to Indiana Democrats.
It's unlikely that any of the other Democrats running would ever commend Pence as being "a decent guy" and Biden's gaffe only further alienates him from the liberals in his party.
This may be what is contributing to his relatively small lead in the polls, despite having such high name recognition. A potential candidate like him should have a much larger lead, especially against those who have severely lower levels of celebrity. If Biden does decide to run and candidates inevitably begin to drop out one by one, it's unlikely that he will be able to pick up the voters of the many far leftists as they are mathematically eliminated.
For example, if Elizabeth Warren ends her campaign early then it is far more likely that extreme progressive like Bernie Sanders will pick up her voters than a moderate like Biden.
As more candidates begin to build their national profile, voters may begin to realize that they like younger, fresher Democrats more than they do Biden. At least some of his early lead right now is due to his proximity to the highly popular Obama administration, Gallup reports, but that support may wane as voters become more aware of candidates with Obama-esque vibes, like Rep. Beto O'Rourke, Sen. Cory Booker or Sen. Kamala Harris.
Biden is a likable candidate from a likable administration, but has too much baggage and is too out of touch to compete against this field of impressive Democrats. His age, centrism and overall old school mentality won't serve him well in a race that is pushing to get younger, more liberal and more current.
Biden has had a great career of public service and should spend his time resting on his laurels as opposed to running the risk of doing a disservice to his legacy by coming in fifth or worse in the Iowa caucuses.