Senate Meeting: USG discusses upcoming blood drive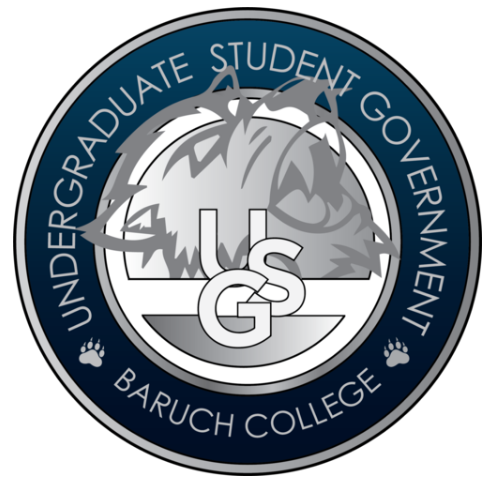 Baruch College's Undergraduate Student Government met for its ninth Senate meeting of the fall 2022 semester on Nov. 8.
It began with nominations for the Board of Directors Auxiliary and the Communications Board.
For the BOD Auxiliary, Makkaleh Ramsey and Dave Olajide were nominated. The vote to nominate and elect the two passed 17-0-0.
For the Communications Board, USG voted to elect Yasielle Nuñez and the motion passed 17-0-0.
Guest Michael Banach, Baruch's Government and Community Affairs director, spoke to the members.
He introduced himself and spoke about the importance of student involvement in legislative decisions along with how students can contribute to best ensure issues at CUNY and Baruch are addressed.
Afterward, the coordinator in the Office of Health and Wellness, Alise Eramian, was accompanied by a representative from the New York Health Center, Javier Jimenez.
Jimenez introduced an upcoming emergency blood drive due to a nationwide blood emergency.
According to him, 20-25% of blood donations come from high school and college campuses. Due to COVID-19, there had been no blood drives which devastated their inventory.
This is the second emergency blood shortage in the past 75 days and the fifth one this year.
The blood drive will take place on Nov. 17 in the multipurpose room in the William and Anita Newman Vertical Campus from 10 a.m. to 4 p.m.
The process will take from 45 minutes to an hour, including registration, a quick health check-up and the actual process which will take 10-15 minutes.
Jimenez and Eramian welcomed students to volunteer at the drive to help with registration, to hand out snacks and help people with directions.
Treasurer Julie Margolin shared a report about a memo sent out to table members. The former president of the Bengali Student Association requested an additional $447.92 to their budget to cover outstanding reimbursements from the Spring 2022 semester.
The club held a fundraiser to help impoverished mothers in Bangladesh and sold packaged snacks and water. Due to communication issues from the Office of Student Life, its club advisor and former USG members, it missed the deadline and could not provide proper paperwork.
The members motioned to allocate $447.92. It passed 17-0-0.
Chair of Finance Asher Gonzalez presented a late club budget proposal from Women Empowered for Success.
They requested a budget with a total of $9,360. Gonzalez proposed an allocation of $2,830, as some planned events were canceled. The motion passed 15-2-0.
Rep. Sen. Karina Ordóñez had a report along with Rep. Sen. Daniel Kitaygorodskiy, who was absent, about an upcoming two-part event for children of immigrants and first-generation college students to discuss mental health and intergenerational trauma.
The finalized dates will be a seminar on Nov. 29 in collaboration with the head of Baruch's counseling center, Teresa Hurst, and an interactive workshop on Dec. 1 in collaboration with the Black Male Initiative around intergenerational trauma.