Senate Meeting: LGBTQ+ events announced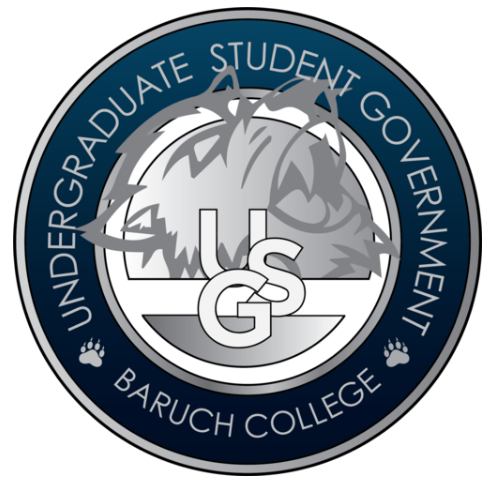 Baruch College's Undergraduate Student Government met for its eighth Senate meeting of the spring 2022 semester on March 29.
Gary Dillon, a supervising psychologist at the Counseling Center and school representative for the CUNY LGBTQI+ Council and CUNY LGBTQI+ Consortium, shared multiple upcoming events. The consortium funds campus events that support LGBTQ+ students, staff and faculty.
The event "Stop the Hate" will train 50 CUNY students to identify and diffuse bias-related incidents on campus.
Another event, "Trans Visibility," on March 31, will honor SEEK counselor Matthew Makak in a panel discussion to discuss being transgender at work and resources for trans people.
The inaugural "CUNY LGBTQI+ Conference" takes place on April 1 to celebrate the CUNY LGBTQ+ community.
An in-person component will be at John Jay College with NCAA DI swimmer Schuyler Bailar as the keynote speaker. As part of Harvard University's most successful swimming team in 50 years, Bailar decided to transition, risking their chance at a title.
"Love, Sex and Dating" will be a Zoom event to discuss sexual health. Sex educator Dirty Lola will answer any participant questions. The details for this event will be released at a later date.
An in-person event, "QTPOC Unite!" on April 7 will honor queer fashion journalist André Leon Tailey by airing the documentary "The Gospel According to André." A panel discussion with fashion designer Marquise Foster and celebrity stylist Willie Sinclair III will follow.
Another event, "Let's Talk About It: Our Relationship with Food and our Bodies" on April 12, will discuss eating mindfully and eating disorders. Both events will be held on Zoom.
Dillon also shared plans to host a Pride Walk at the end of the year to support the LGBTQ+ community.
Rep. Sen. Michele Liang shared that "Let's Talk About It: Caring Conversations" is rescheduled to April 5. In collaboration with the Counseling Center, the event will focus on suicide prevention.
"Out at Work" on April 14 will discuss how LGBTQ+ students may be impacted by their sexual orientation and gender identity at work. In addition, a panel of career professionals will share how to report discrimination and harassment, mentor LGBTQ+ employees and create inclusive recruitment strategies.
Rep. Sen. Anya Ballantyne said that USG materials from 2010 to 2021 were collected and archived by the Baruch College Archive.
She also announced a social media initiative that will provide information on events organized by the school. In addition, it will include links to learn additional information and how to RSVP.
Chair of Philanthropy Jason Galak provided an update on a fundraiser collaborating with Alpha Kappa Psi. It takes place from April 4 to 7 and 50% of the proceeds will benefit USG's organization of choice, Razom for Ukraine.
Vice President of Campus Affairs Erika Cumbe encouraged USG to share the "Improve Baruch" survey in anticipation of a meeting with the Assistant Vice President of Facilities, Larry Manganello.
Chair of Finance Tyler Yang shared that clubs submitted their budgets and will present them to USG incoming Senate meetings.
Vice President of Academic Affairs Osvaldo Garcia confirmed that the Climate Rally will take place on April 28.
Chair of Marketing, Damani Heywood announced new committee positions for a video and photo editor and a newsletter copy editor.