17-year-old Eilish's debut reflects Gen Z's cockiness and concerns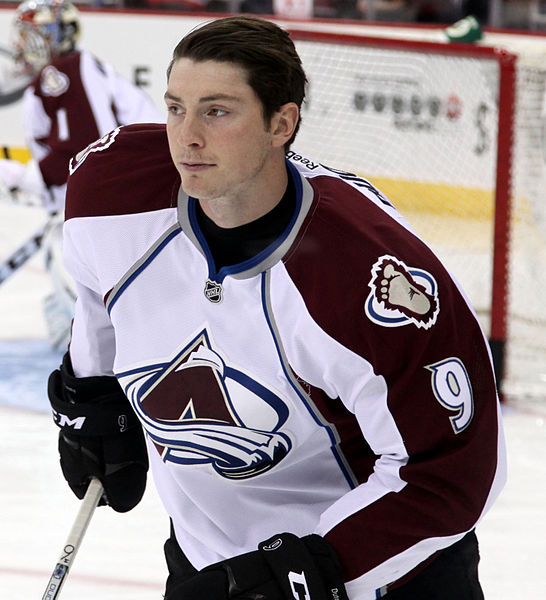 Crowned as a prodigy by NPR and a pop revolutionary by The New York Times, 17-year-old Billie Eilish has already claimed a seat in modern music's pantheon with her debut record, WHEN WE ALL FALL ASLEEP, WHERE DO WE GO?
The acclaim isn't underserved; over 34 million monthly listeners on Spotify concur that Eilish's dark pop songs are worth the listen.
The mixture of hype over Eilish and her staggering presence ripped off of hip-hop stars beg for a debut of an equal intrigue, but WHEN WE ALL FALL ASLEEP, WHERE DO WE GO? doesn't offer much.
Eilish juggles two main personas on her debut record: a tongue-out-and-middle-finger-up mastermind whom you'll fret to cross, and the deeply emotional and easily broken romantic who just seeks some comfort in a changing world.
The wavering angles of braggadocios badness to melancholy moods isn't unrealistic. For many members of Generation Z, it's easy to mock the older generation's criticism, but there is quiet shared anxiety over the world of issues these elders are leaving behind.
Still, this polarity leaves room for big claims and exaggerations that are never met.
For the evil-ego Eilish, there is all bark and no bite, with her whispering on tracks like "bury a friend."
The darkness and threat that Eilish claims lose all validity when nothing excitingly different happens.
Relying on the sudden bass boosts in certain songs is no different from the jump scares in B-rated horror films. Eilish asks, "Why aren't you scared of me?" on the sleepy "bury a friend," and the answer is obvious: There isn't anything scary about soft vocals on yet another synth and bass-driven beat.
It doesn't help that the obvious hip-hop influences and dislocated pronunciation of Eilish's own lyrics confine her to the set atmosphere of the modern "alternative pop star."
Lorde's trek into electro-pop's darker side back in 2013 with heavy synths and moody lyrics has carved a continuously beaten path for any "edgy" artist looking to stand out in the ironically saturated sea of claimed originality.
Clumsy metaphors and cliché instrumentals weigh down the wannabe-feared tracks "you should see me in a crown" and "bury a friend."
The command to "staple your tongue" and "step on the glass" come off as mild suggestions, and "you should see me in a crown" recycles scraps of mid-2000s dubstep to weakly support the tired lyrics like, "Sleeping inside a hearse."
Eilish's more emotional side proves no different. Each track's stripped instrumentals make sequels of the same track in a sepia world of nothing remarkable.
"8" has Eilish ditching the synths for a ukulele, a modern favorite for every indie singer. Asking, "Do you even feel anything?" on the track should be introspective considering "8" doesn't establish any real tone or feeling.
Fan-favorite track, "when the party is over," adds some more production, but instead of reflecting the sweeping emotions of anger and sadness, the song plateaus.
These more emotional tracks pull off as heavy and heart-wrenching without ever detailing or explaining pain.
They sound more like background noise, and this "fill in the blank" ability makes them marketable for any negative emotion listeners are feeling.
The moments when Eilish puts down a curated image and takes a more fun and pop approach prove to be great highlights.
On tracks "bad guy" and "all the good girls go to hell," Eilish is bragging, but in a teasing way that doesn't need any oddly specific horror images or tangled bass to have listeners believing her when she says, "I'm the bad guy. Duh."
"i wish you were gay" and "my strange addiction" fill the void in Eilish's other love songs with actual concepts and a glossy execution.
The controversy bait in the title "i wish you were gay" prompts raised eyebrows, but by the end of the simple confessional track, Eilish deserves applause for the apt and interesting way of expressing rejection. Pleading to her love interest, she sings, "Don't say I'm not your type / Just say that I'm not your preferred sexual orientation."
Eilish's forte in swaying harmony and sticky melodies proves to be a budding talent.
The layering of echoing vocals in "i love you" create a homey chamber for the simple chorus. The crescendo softly breaks off into the chorus, leaving a hauntingly neat sentiment.
The image of being an anti-pop pop star puts Eilish in a compromising situation, considering she is at her best when she embraces pop music's many facets and doesn't opt for the same stereotypes of the indie-pop songstress.
Not wise beyond her years yet not wet behind the ears, Eilish is still finding her footing while rising to the top of the charts.