Senate Column: USG discusses faculty senate meeting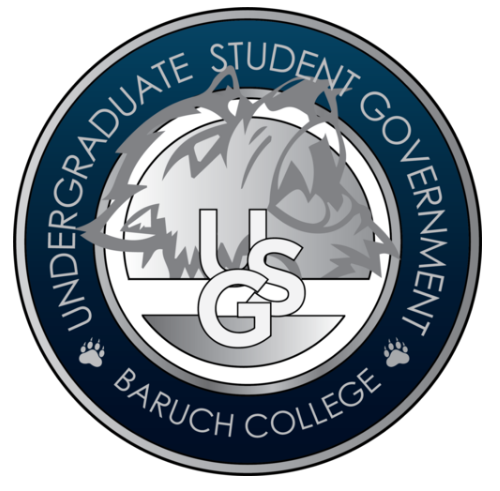 Baruch College's Undergraduate Student Government held its 10th Senate meeting of the fall 2021 semester on Nov. 9.
Vice President of Academic Affairs Osvaldo Garcia provided updates to the Senate table following the second faculty meeting.
He first discussed the CUNY-wide changes to the WU and W grades for undergraduate students.
The WU grade is no longer equivalent to an F grade and will not count toward a student's GPA. Professors can only assign the grade if the student did not withdraw before a final exam or paper.
An F grade is assigned if a student performed poorly throughout the course.
The deadline to withdraw from a course and receive a W grade is Dec. 13 for the fall 2021 semester.
Garcia also said that CUNY mandated 70% of spring 2022 courses to be in-person, 15% to be hybrid and 15% to be online. Baruch will instead offer 59% of its courses in-person, 21% hybrid and 20% online.
There is also a CUNY mandate for full-time faculty to instruct at least one in-person course.
Garcia also said that the last-minute alterations to course modalities that affected students in fall 2021 should not be expected next semester, as it could risk the college's accreditation.
According to Garcia, because Baruch is accredited as an in-person college, it must offer 70% in- person courses, 15% hybrid and 15% online.
Chair of Finance Tyler Yang asked if the college's accreditation could be affected if there was another outbreak requiring the majority of courses to be virtual.
According to Assistant Director of Leadership Development Dinetta Curtis, Baruch had leeway during the pandemic. The college is looking to balance hybrid and HyFlex offerings in the future after students showed an interest in those alternatives.
"What has bearing . . . is us trying to convert . . . a certain percentage of classes to remote learning when we are a school accredited for being in-person," Curtis said.
Garcia also talked about student COVID-19 breakthrough cases. There is a form for students with COVID-19 symptoms to fill out.
They are encouraged to contact Vice President for Student Affairs and Dean of Students Art King and the Office of Student Affairs to inform faculty of their absence.
Chair of Graphics Vicki Xiao said an application form will be distributed for students interested in filming or proposing content ideas for the upcoming USG TikTok account.
Vice President of Student Affairs Laiba Hussain said she will host a general interest meeting for the Student Affairs Committee on Nov. 16.
Rep. Sen. Anya Ballantyne said she is working on a new project with the Baruch College Archives, collecting photos, videos and flyers from previous USG events.