Senate Meeting: USG discusses CUNY vaccine mandate, passes club budgets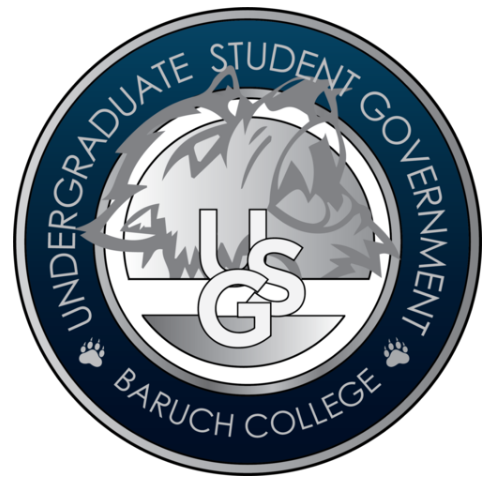 Baruch College's Undergraduate Student Government held its fourth Senate meeting of the fall 2021 semester on Sept 28.
The board discussed the Oct. 1 student vaccination status approval deadline.
Executive Vice President Richard Reyes shared numerous complaints and concerns from students.
There are fears that if approvals aren't on time, a student would be subject to academic withdrawal and ineligible for refunds.
Interim Associate Director of Student Activities Crystal Tejada said that enforcement is part of the CUNY policy, including dropping students from their classes.
"It's one of those things the college is trying to figure something out," she said. "The college only has so much power in regards to a CUNY policy and what I will say is that Baruch has been trying to be as flexible as possible."
Baruch also encouraged partially vaccinated students to submit proof of vaccination to CUNYFirst before the Sept. 27 deadline as the school is discussing exemptions for students who received one dose, according to Tejada.
There is uncertainty of the policy applying to students enrolled in classes that changed modalities throughout the semester.
A class' modality on CUNYFirst is considered while deciding  to enforce the policy, Tejada said. The school is also discussing this matter.
Undocumented students fear risking deportation by visiting a vaccination site or uploading proof online.
Tejada said that CUNY doesn't share data with outside entities and encourages students to contact the Dean of Students Office if they have questions.
USG emails are in service under the new domain: usg-baruch.com
President Alison Lee said that the Aaronson Student Center remains closed following flood damage from Hurricane Ida. The reopening date is unknown.
Lee also said that the Tiki Hut will resume Oct. 6 and Oct. 7 and continue the following Wednesdays and Thursdays. Lee hopes that there will be printable survival guides to distribute.
Rep. Sen. Michele Liang said that there will be a depression screening on Oct. 5 at the Clivner=Field Plaza in collaboration with the Counseling Center.
Students will fill out surveys, get their results and recommendations on what to improve. The event will be held on Oct. 19 if it rains.
Another event, "Let's Talk About It: Rejoining the World," will take place on Oct. 7 to discuss the return to campus after the pandemic.
Vice President of Legislative Affairs Karina  Chiqui said she plans to host a table on the plaza to register voters before the deadline on Oct. 8. An approval to host the event is pending.
Rep. Sen. Larry Gomez said Baruch Men's Head Soccer Coach Dima Kamenschik agreed to collaborate on plans to host a virtual 5K.
Funding for merchandise and giveaways would come from Baruch's athletic funds.
It will take place throughout the final week of October. Susan G. Komen, a breast cancer awareness organization, is under consideration to receive the proceeds.
Chair of Finance Tyler Yang presented eight budgets to the board.
American Marketing Association requested a $665 budget. A reduced allocation of $510 was presented to the board, with Yang citing low spending in previous years. The budget passed 180-1.
African Student Associate requested a $500 budget as a returning club. The budget passed 19-00.
Beta Alpha Psi requested a $5,950 budget, a 12% reduction from last year's budget. The budget passed 19-0-0.
Transfer Student Organization requested a $625 budget, a 50% reduction from last year's budget. The budget passed 19-0-0.
Real Estate and Finance Club requested a $949 budget. A reduced allocation of $810 was presented to the board, with Yang citing low spending in previous years. The budget passed 190-0.
ISACA Cybersecurity Club requested a $500 budget. It was passed 19-0-0.
Black Student Union requested a $6,600 budget. An increased allocation of $8,800 was presented to the board.
Even during the pandemic, the club was able to spend over 90% of their budget, according to Yang. He believes they will responsibly spend the funds. The budget passed 19-0-0.
SOON Movement requested a $750 budget, a 14% reduction from last year. The budget passed 19-0-0.
Vice President of Academic Affairs Osvaldo Garcia proposed creating an American Sign Language elective and holding a climate change event.
Chiqui proposed an event that would raise awareness of how New York City was unprepared for Hurricane Ida.
One idea for the event was to have a large bowl where participants could add notes detailing how they were impacted by the storm or flooding.
Chair of Clubs and Organizations Snigdha Sarker is planning a "Battle of the Clubs" event that will pit members from various clubs against each other.