Senate Meeting: USG votes to elect two new representative senators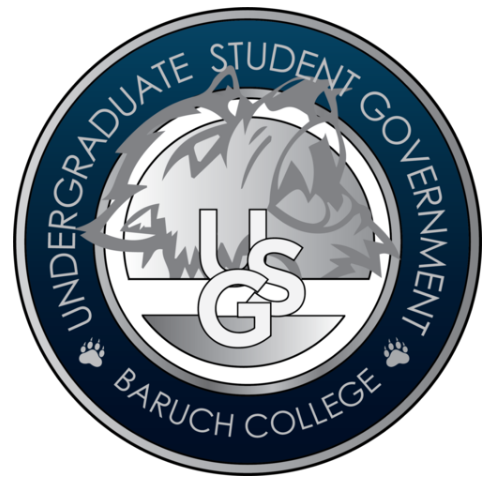 Baruch College's Undergraduate Student Government held its third Senate meeting of the fall 2021 semester on Sept. 21.
The board reviewed 15 video submissions to elect two representative senator positions.
In order of appearance, the applicants were sophomore Adelaide Ilyasov, junior Gisella Gutierrez, senior Abril Montuy Espinoza, sophomore Asher Gonzalez, senior Ainur Nasirov and junior Hamza Javeed Edhi.
Applicants also included junior Nisha Bhatia, junior Anya Ballantyne, sophomore Penny Wang, sophomore Arya Naim, junior Julia DiMarcello, junior Jeanne Tung, sophomore Adham Elshaabiny, junior Andrew Lu and freshman Amy Francisco.
Juniors Ballantyne and Lu were elected via a 16-0-0 vote after an executive session.
"Being a good representative senator, in my opinion, is being someone who is active within the Baruch community, whether that be within USG or outside of USG and also someone who is passionate about improving Baruch through their life and is actively seeking ways to do so," Ballantyne said in her video submission.
She added that USG could improve on communicating opportunities and resources available to students. She would like to plan more events for students to destress.
"In my opinion, a good representative senator is someone who can not only operate on the same wavelength as those student body but can also go the extra mile to differentiate the needs from the wants," Lu said in his video submission. "I am capable of identifying such differences."
Lu would like to plan outdoor events like virtual marathons so students can take a break from Zoom. He would also like to adapt the campus to additional modes of transport like e-scooters, skateboards and bikes.
USG President Alison Lee announced that Baruch President S. David Wu will host a focus group with students to discuss Baruch's academic quality and reputation. Seniors can meet with Wu on Oct. 5, other students on Oct. 7. Students that are interested should contact Lee.
An opening ceremony for the Clivner=Field Plaza will take place on Oct. 13. Local politicians and donors will be in attendance.
Executive Secretary Yam-Yu Li announced the "Prep Your Step" event on Sept. 24. It will prepare students with resume reviews and interviews ahead of the job and internship fair on October. 1.
Chair of Finance Tyler Yang presented a budget for Consult Your Community. Since the club is applying for its first budget, its maximum allotment is $500. The budget passed 16-0-0 for $505.
Chair of Arts Leslie Aucapina spoke for the first time since her election. She brainstormed ideas with the board including showcasing student art around campus and hosting "Baruch's Got Talent" on social media.
Chair of Clubs and Organizations Snigdha Sarker proposed putting up a board on the second floor of the Newman Vertical Campus where students can share what they're grateful for after the pandemic.
Vice President of Academic Affairs Osvaldo Garica mentioned a previous collaboration with nursing homes where students wrote cards for the elderly.
Vice President of Legislative Affairs Karina Chiqui proposed an outdoor art piece to commemorate classes who graduated during the pandemic.
Chair of Appeals Julie Margolin proposed installing a rotation of art from local artists on campus.
Aucapina asked about discounted movie tickets formerly sold by the Office of Student Life before the pandemic. Interim Associate Director of Student Activities Crystal Tejada offered to discuss the matter offline.
Garcia asked about the closed Aaronson Student Center.
Assistant Director of Leadership Development Dinetta Curtis said that the space was impacted from floods after Hurricane Ida and is undergoing necessary cleanup to ensure lack of mold and that furniture isn't damaged as they housed electrical outlets for student use.
There is also a delay because Baruch is seeking a new electrician, as the previous one resigned.