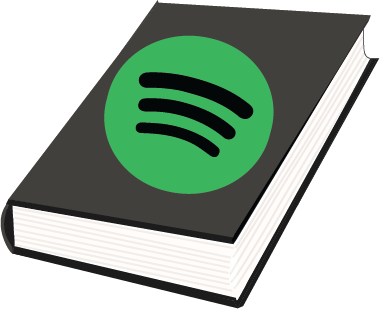 On Oct. 3, Spotify Technology announced a new monthly Premium subscription perk that will give subscribers 15 hours of access to over 150,000 audiobook titles every month.
When the monthly listening limit is reached, subscribers can pay for 10 additional hours for $10.99. Audiobooks typically take eight to 12 hours to finish and subscribers can use their hours on multiple titles at a time.
"So [listeners] might focus on one title and finish it, or have ten books open and make their way through all of them slowly. That flexibility is a real benefit of our product," Spotify's vice president of audiobooks product and tech Owen Smith said.
The rollout is part of the company's continuing effort to diversify its content and compete with audiobook giant Amazon.com Inc's Audible.
Spotify first stepped into the audiobook business when it added more than 300,000 audiobooks available for purchase in the United States, UK and New Zealand last year. In a 2022 press release, the company said its catalog mainly consisted of bestsellers from large publishers such as HarperCollins Publishers, Penguin Random House and Simon & Schuster, as well as independent authors. 
Some publishers and authors are concerned about how Spotify will handle book sales. The company proposed paying publishers according to the amount of time spent listening or the percentage of the book subscribers listened to.
"While we all want to reach as many listeners as possible, there is a real risk that this consumption model devalues authors' work and becomes the norm for all platforms," United Talent Agency publishing division co-head Christy Fletcher said.
The main concern is that the proposed business models will lead to fewer purchases and inspire more audiobook sellers to adopt pay-per-listen subscription models. This could mean authors will have to attract more readership to make a profit, akin to how artists on music streaming services are paid pennies per listen and rely on frequent streams.
Audible also offers a subscription service, but it's unclear how much authors earn from non-a la carte purchases.
Spotify's audiobook venture follows its mostly unprofitable podcasting endeavors in 2018. It signed exclusive deals with prominent figures like Joe Rogan and Barack and Michelle Obama's production company Higher Ground to amass a dedicated audience, yielding mixed results. It lost nearly $565 million in the six months ending in June this year. Most of the podcasting revenue comes from advertising, not subscriptions.
The company could learn from its podcasting failure by not relying on star power to attract streams. Subscribers responded more positively to pop culture podcasts, so its audiobook sector is likely better off promoting buzzy beach reads and trending 'BookTok' recommendations than celebrity memoirs or classic novels. If Spotify wants to build on its ad-based revenue, it may also potentially let subscribers sit through a few ads in exchange for extra audiobook listening time.
Despite the uncertainty and book publishers' concerns, Spotify CEO Daniel Ek expressed optimism towards the new endeavor.
"We believe that audiobooks, in their many different forms, will be a massive opportunity," Ek said. "And just as we've done in podcasting, expect us to play to win."