CUNY Distinguished Professor David Gruber founded the Cetacean Translation Initiative – Project CETI – which seeks listen to and translate whale communication. In July, Project CETI team witnessed the birth of a sperm whale.
"Studying the ocean is requires an interdisciplinary approach, leveraging people with different kinds of skills to understand new things about the ocean," Gruber told The Ticker. "It's important now for Baruch students to really understand the connection to the ocean and how the environment is changing and shifting and how that will impact things in their future."
Gruber teaches biology and environmental science at Baruch College and his research has always centered around the marine environment.
"The students at Baruch are the part of the job that is most satisfying," Gruber said. "We had students go on to so many different areas from medical school, dental school, nursing school, to PhD programs."
Gruber conducted research in different areas of marine biology but two main features of his work stand out. To begin, he stressed the importance of viewing the environment through the eyes of other animals to help humans better understand the world from their perspective, so his research team designed a shark-eye camera.
The second feature involved developing gentle robotics to handle fragile animals in the ocean and ensure their observations could remain as unobtrusive as possible.
"This project was about listening because the whales communicate through sound using morse code-like sounds called codas," Gruber explained.
He described how the technology would swim alongside the sharks to see how they see the underworld. Gruber revealed that he keeps this technology in his office and often demonstrates it in his science courses.
"I love sharing it with the Baruch student body because for many of the students, it's new and exciting. Many times my students are from Zicklin, so it's like to realize that this kind of work is happening at Baruch gets them interested," he said.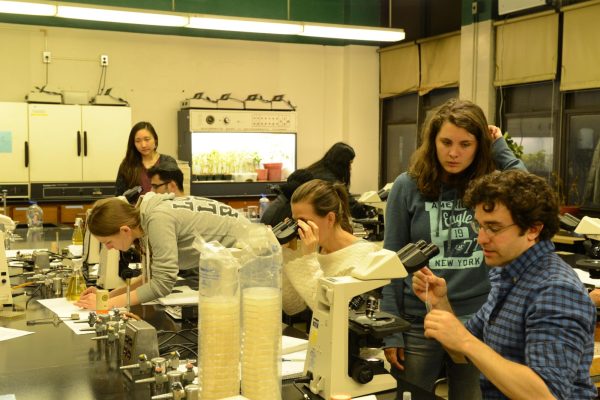 Gruber mentioned his students from Baruch's Zicklin School of Business as they are not often exposed to research from STEM fields in their business classes.
Gruber explained that students would see the technology in their classrooms but to use it, they would need to be at the graduate level.
He shared the sperm whale birth in his Fundamentals of Ecology course. He said the Department of Natural Sciences is integrating the event into the curriculum through recitation topics.
Gruber found his passion for marine environment during a research trip to Belize during his undergraduate studies where he had to study fish at night and learn to scuba dive and surf.
"It was one thing after the other and I just kept on the journey," Gruber said. "Project CETI is a culmination of all of the throughout my career."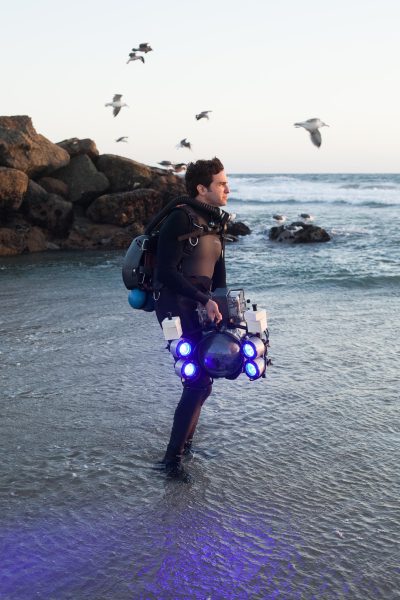 Currently, he seeks to bring his experience to Baruch. He teaches field courses where students conduct department-led research projects. In one of his previous courses, he took 15 students to Cuba.
Additionally, he said that the natural sciences department is planning to lead a research team to Israel in the upcoming winter session. Students will get to explore bodies of water from the Dead Sea, Red Sea, to the Mediterranean all in one trip.
"Having that experience as an undergraduate student of learning how to be a marine biologist is key," Gruber said. "Most people think that everyday is exciting but there's a lot of work in between going to the ocean and studying marine animals."
Gruber explained that the process of witnessing a sperm whale's birth was unexpected, and this was something his research team saw while doing their work.
"It's one of those things that no human has seen before and it just felt so special for the ocean to share this new thing for us. It's not new for them, but it's new to us" Gruber said. "It was just beautiful to see 11 whales holding a whale out of the water. I've never seen this much caregiving in a mammal," he said.
Gruber's studies can be found on his official website.