Senate Meeting: USG passes resolution for international and undocumented undergraduate and graduate students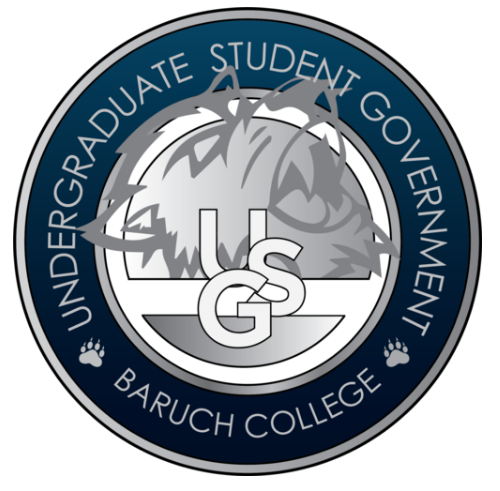 Baruch College's Undergraduate Student Government met for its eighth senate meeting of the spring 2023 semester on March 28.
The meeting began with a report from President Laiba Hussain who shared that USG will be collaborating with Seek FYS at Baruch. Members will be visiting 10 different classes on Tuesday from 12:30 p.m. to 2:30 p.m.
They will share their experiences working with USG and why they decided to join for 10 to 15 minutes.
Hussain also reminded members to submit any paperwork for events by Friday, March 31 before the start of spring break.
Next, Executive Vice President Osvaldo Garcia had a report. He gave a few shoutouts to table members including Vice President of Academic Affairs Jason Galak for the "Navigating Careers" and "Finding Life's Passions" events.
Garcia also gave a shout-out to Rep. Sen. Anmol Kaur for sending out the LinkedIn headshots to students. Lastly, he gave a shout-out to VP of Legislative Affairs Ashley Chen, Chair of Marketing Adelaide Ilyasov and Rep. Sen. Karina Ordoñez for promoting their budget pamphlet and for the tuition hikes rally.
Table members were reminded to schedule a check-in with Garcia to reflect on the past year and go over any remaining goals and initiatives they had left.
Members were also reminded to fill out the senator of the month and superstar of the month forms for January and February, which will be due and announced on April 4.
Garcia also shared that the executive board will be meeting with President S. David Wu on April 19 and asked members to share any questions or concerns they want discussed with him through Slack.
Next, the members reviewed a resolution regarding the CUNY international and undocumented undergraduate and graduate student enrollment.
The resolution proposes the establishment of need-based and merit-based scholarships for international and undocumented graduate and undergraduate students to boost enrollment.
It was adopted by the University Student Senate and co-sponsored by the CUNY Doctoral and Graduate Students' Council and the Lehman College Student Government Association.
USG Chair of Philanthropy and University Student Senate Representative Delegate Joseph Hernandez clarified that the money for this will come from 1% of tuition given by international students.
The current goals are to receive co-sponsorships for at least five CUNY student governments.
The resolution will also be presented to the Board of Trustees committee and after that, to the CUNY Chancellor Félix V.Matos Rodríguez once the New York State budget passes.
The motion passed 18-0-0.
Lastly, Chair of Clubs & Organizations Jessica Yauri asked members to pitch in recommendations on how to spread the word about monetary co-sponsorships.
 Recommendations included making pit stops at club suites to speak to other club members, especially around club hours.