Faculty Senate Meeting: High spring enrollment and 17 Lex renovations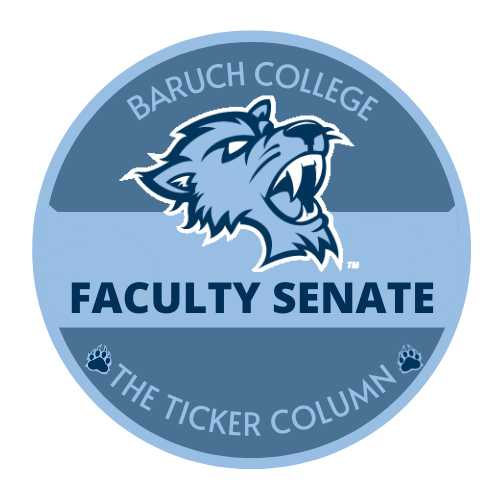 The first faculty senate plenary session of the spring semester of 2023 occurred on Feb 2.
President S. David Wu began the meeting by discussing the recent New York Times article regarding George Santos and how he was supposedly part of the Baruch College volleyball team that "slayed Harvard and Yale."
He discussed the difference between The New York Times article that portrayed Baruch in a positive light and a similar story by The Washington Post.
President Wu also spoke about Governor Hochul's State of the State address on Jan. 10. The governor announced a planned fiscal year 2024 increase of $94 million in recurring state support for CUNY senior colleges, including $40 million in recurring general operating support and $18 million increase to fund financial aid to help cover tuition costs of New York state residents.
"If last year is any indication, the budget for CUNY has improved significantly from the governor's last executive budget," Wu said.
The faculty senate then discussed the Lawrence and Eris Field Building renovations and how its funding is now officially in CUNY's capital budget. Phase three and four of the renovation should happen in the next two to three years, according to President Wu.
The faculty senate motioned to approve the creation of the new department Entrepreneurship and Innovation at Baruch brought by Professor Andreas Grein, chair education policy committee and marketing professor.
Professor Grein followed by discussing his involvement in the Strategic Planning Committee and how the committee is now moving into the planning stage of the process, which includes defining a mission statement, values and strategic priorities.
There will be a strategic planning town hall on Feb. 22.
Provost Linda Essig began her report by inviting all faculty members to apply to play in the student vs faculty basketball game hosted by USG and SAAC on March 9.
Essig proceeded by advising that she has been approached by the student government several times with respect to faculty not posting student grades on Blackboard. She told faculty to always post grades on Blackboard because it encourages a better learning environment for the students.
The change from Blackboard as Baruch's primary learning management system to Brightspace is set to take effect in fall of 2024. The transition is managed by CUNY Central, who will be engaging a third-party provider to move the data from Blackboard to Brightspace.
Mary Rivers, assistant vice president of budget and planning, presented the faculty senate the All-Funds Operating Budget of Baruch for the 2023 fiscal year.
Mary Gorman, vice president of enrollment management, introduced new spring 2023 enrollment statistics displaying yearly trends.
The undergraduate student headcount as of February 2023 is at 15,116: a 1.6% increase from February 2022. This is the college's largest spring freshman class in this millennium.
As opposed to a year ago, our new first-year spring enrollments are up 2.1%; however, new transfers are down 16.6%.