CUNY and Baruch respond to Tyre Nichols' death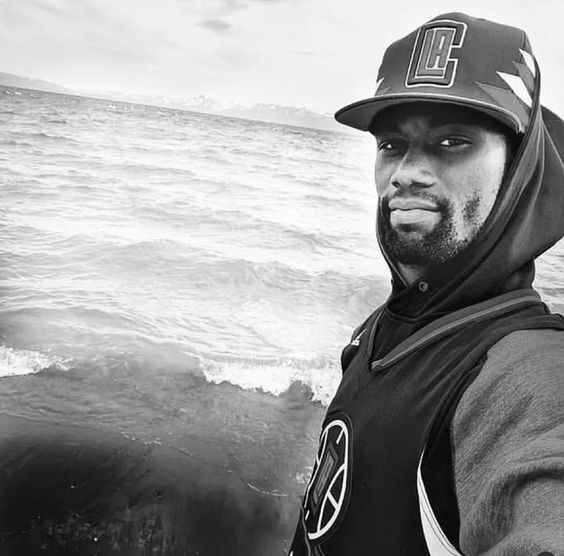 Video showing the Memphis Police Department's brutalization of Tyre Nichols was released to the public on Jan. 27, sparking widespread protests and reigniting calls for change.
Nichols, 29, died after police stopped him for an alleged traffic violation and severely beat him.
Baruch College President S. David Wu addressed the tragedy in a statement shared with the Baruch community via email on Jan. 29. The subject line read "In Sympathy and Solidarity."
"Before we begin a busy day tomorrow, and the first full week of a new semester, I want to take a moment to express my profound sympathy for the victims and their families at the senseless violence and death that has thus far ravaged the new year," Wu said.
Wu also acknowledged the two recent shootings in California.
"Over this weekend, we all witnessed the video of the Memphis police violently beating Tyre Nichols, a 29-year-old black man, who died three days later," he said. "Earlier in the week, two unrelated deadly shootings in Monterey Park and Half Moon Bay, California, deeply touched Asian American and Hispanic communities everywhere. These and other acts of violence always serve to resurrect those that have come before, such as in Buffalo, Atlanta, Minneapolis, and Louisville—to name just a few."
He encouraged students to utilize the Counseling Center and faculty to utilize Wellness Corner for support.
CUNY Chancellor Félix Matos Rodríguez shared a statement on Nichols' death close to 5 p.m. on Jan. 27.
"The tragic and premature death of Tyre Nichols in Memphis triggers the ongoing pain we share as a nation over the death of young Black men by police," the Chancellor said. "To echo Governor Hochul and Mayor Adams, I urge our students, faculty and staff to heed the call of the Nichols family and keep our anger non-violent, as violence has no place in the conversation about justice."
Nichols' family had asked demonstrators to "protest in peace." They asked the public to remember not just the way Nichols died but also the life he lived, sharing photos and videos of him skateboarding and photographing sunsets – two things he loved.
The video's release on Jan. 27 sparked immediate demonstrations across the nation and on Jan. 28, individuals took to the streets.
Protestors poured into Washington Square Park and marched through Times Square. They hoisted cardboard signs high and were largely peaceful.
Only three people were arrested and one NYPD car was vandalized on Friday night, according to NBC New York.
Matos Rodríguez said in the wake of the tragedy, it is essential for CUNY to fulfill its responsibility to be a proponent of change.
"Now, more than ever, we are reminded of the power and potential of higher education," he said. "Our mission is not simply to educate, but also to promote shared understanding through constructive dialogue. It is through this important work that we can come together as a community and advance meaningful reforms in our city, state and nation."
Wu also emphasized Baruch's commitment of coming together as a community to positively address the societal challenges we face.
"As a diverse college community, Baruch is at the forefront of positive change for our communities and for society as a whole," he said. "We stand in solidarity with victims of all forms of violence and injustice—together with compassion, an open mind, and a courage to make a difference, we can change society for the better."