Senate Meeting: USG passes resolution updating STEM codes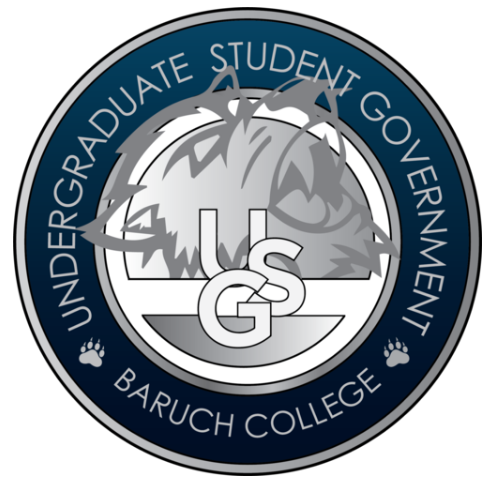 The meeting began with the Executive Vice President Osvaldo Garcia giving shoutouts to table members Rep. Sen. Karina Ordoñez and Daniel Kitaygorodskiy for holding the first part of their event on intergenerational trauma on Nov. 29 and Rep.Sen. Adriana Cuca on holding the World Cup event on Nov. 29.
He also informed table members that a self-assessment form will be sent out for them to fill out as a form of self-reflection, including their growth over the semester.
Next, the Baruch STEP Academy reached out to representative senators regarding an event this Saturday at 10:30 am and asked them to think about their extracurricular activities and college and leadership experience to prepare.
Treasurer Julie Margolin and VP of Legislative Affairs Ashley Chen had a report. Chen proposed moving $4,000 into the conferences' miscellaneous section to provide better funding for hotels and transportation for the Black, Puerto Rican, Hispanic, and Asian Legislative Caucus Weekend, considering inflation.
A motion to move $4,000 into the conferences section, totaling $4,500, passed 17-0-0.
Margolin continued with the report. Excess money left over from Leadership Weekend will be moved over to marketing/promotional items to be used for more merch and survival guides.
A motion to move $1,714 into marketing and promotional items passed 16-0-0. Another motion to move the excess $994.01 from the USG Retreat event to marketing and promotional items passed 16-0-0.
Next, VP of Academic Affairs Jason Galak introduced a resolution for Baruch to update its STEM codes to allow international students to get three years of Optional Practical Training instead of the one year.
Table members then read the resolution and made final edits. The document had been looked over and edited previously by Rosa Kelley, the Director of International Student Service Center, and Jennifer Mangels, the Chair of the Psychology Department at Baruch.
The motion to pass the STEM Resolution passed 16-0-0.
Next, Chen had a report. She will be having a committee meeting on Dec. 6. from 12:30 to 2 pm to discuss applications for the Caucus Weekend trip and what to expect.
After, Chair of Finance Asher Gonzalez had a report. Continuing with late budget proposals, the Chinese Christian Fellowship's allocated budget of $3,725 passed 16-0-0.
Chair of Marketing Adelaide Ilyasov shared a plan to do a recap video of the semester and encouraged members to share various clips. There will also be a new section in the upcoming newsletter that will be dedicated to advice for students entering the next semester.