Senate Meeting: USG discusses upcoming Biomed Society, USG art gallery and World Cup events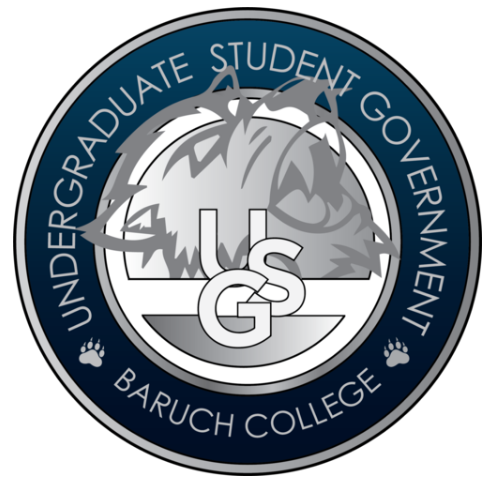 Baruch College's Undergraduate Student Government met for its tenth Senate meeting of the fall 2022 semester on Nov. 15.
The meeting began with the Undergraduate Student Senate representative Avroham Malachowski reporting on the latest Senate meeting topics including Wi-Fi issues. He said there had been brief talk about moving Blackboard to Brightspace but nothing is confirmed.
There were nominations for the USS Alternate. Marina Nasef was appointed through a vote that passed 17-0-0 and Kayla Aaron was appointed after a vote of 18-0-0.
Chair of Appeals Tyler Yang shared a report. The Biomed Society requested an increased budget of $900 to hold their Professionals Testimonial Event.
They said their original budget was not sufficient last time the event was held and not enough food was bought. They requested $100 be added to supplies as well.
USG amended the appeal to a total of $1,300. The motion to amend the appeal passed 18-0-0.
VP of Academic Affairs Jason Galak had a report. A general interest meeting hosted by the Academic Affairs committee will be held Thursday, Nov 17 from 12:30 p.m. to 2 p.m. There will be snacks along with a Kahoot game and prizes.
Chair of Arts Andrea Zhao shared that the USG art gallery will also be held on Nov. 17 from 12 p.m. to 2:30 pm. Refreshments will be provided.
Rep. Sen. Adriana Cuca had a report. An event will be held on Nov. 29 in the conference room to watch the World Cup from 2 p.m. to 4 p.m.
Audience member Ibrahim Rauf shared with table members about a lack of prayer space for Muslim students on campus.
He shared that a Baruch student created a google form that gained 142 responses from Muslim students in which 97.2% agreed there was a lack of space for mandatory prayer.
The current spaces for Muslim students are the meditation room for men and the Muslim Student Association club suite for women. However, due to lack of space and proper ventilation, there's been an overcrowding issue along with students waiting outside for their turn to pray.
Office of Student Life Deputy Director Dinetta Curtis shared that OSL was made aware of this issue and they plan to meet with students to discuss it further. Keeping the meditation room open during weekends is also currently in the works.
Rep. Sen. Daniel Kitaygorodskiy shared that the Baruch Counseling Center has a new Instagram account, @baruchcounseling, that will be used to share relevant resources with students.