Senate Meeting: USG discusses potential of new student lounge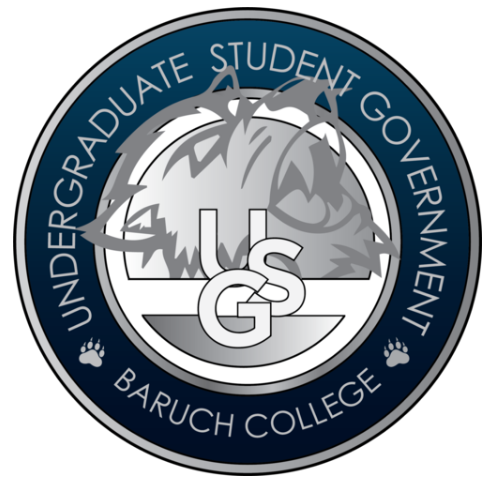 Baruch College's Undergraduate Student Government met for its eighth Senate meeting of the fall 2022 semester on Nov. 1st.
First, Executive Secretary Abdullah Mahdi presented a report in place of Treasurer Julie Margolin, who was absent.
She requested a total of $50,000 to be added to the USG operating budget to redo room 3-215, a student event space damaged by mold.
Deputy Director of Student Life Dinetta Curtis clarified that while a similar situation had been present in the game room prior to the semester beginning, it was cleaned out and deemed safe for students.
The current operating budget was $5,500. After the allocation of $50,000, the total operating budget would be $55,500. The motion to allocate passed 18-0-0.
Next, Mahdi presented a report for USG President Laiba Hussain who was absent as well.
They started by sharing that the Executive Board members met with Baruch President S. David Wu and proposed turning the now-closed bookstore into a student lounge. Nothing has been confirmed yet.
Table members expressed concern regarding student feedback about what to do with the space. Curtis shared that she had a meeting with the VP of Facilities regarding this and hopes to share a survey with students once the time comes.
Board members also spoke with Chief of Staff Kenya Nyota Lee about opening a cafeteria on campus with halal and kosher options. This is still in the works.
Baruch's SEEK Program will have a social impact panel on Nov. 8 from 12:30 pm to 2:05 pm. Table members did a soft vote to get an understanding of who will be able to attend the event.
Mahdi announced the Senator of the Month results to be Chair of Clubs and Organizations Jessica Yauri. Everyone congratulated their fellow table member and shared their experiences working with her.
Moving on to new business, the United Sikh Association will hold a 1984 remembrance event for the 1984 Sikh Massacre that resulted in the death of thousands of Sikhs in India. They asked USG to co-sponsor the event and the members took a soft vote to get an understanding of who will be able to attend.
Next, Chair of Arts Andrea Zhao shared that the USG art gallery is still looking for submissions and asked members to submit. Forms can be found on the linktree of the USG Instagram page.
The gallery is in collaboration with Chair of Graphics Anya Ballantyne and will accept photography, videography and poetry among other submissions. The deadline is on Nov. 3 and the prizes will be two Amazon gift cards.
Representative Senator Spirit Smith-Matos shared an initiative she's working on to provide meal plans for students or a cafeteria to give them a cheaper option for food.
Curtis shared that as they're in a competitive area business-wise, it'll be difficult to find people to do business with.