CUNY TV wins 7 NY Emmy Awards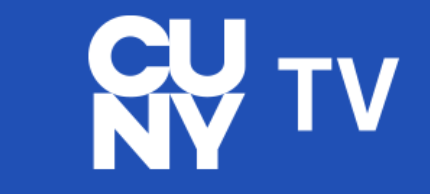 At the 65th New York Emmy Awards on Oct. 8, the first in-person gala since the pandemic, CUNY TV earned recognition by winning seven awards.
The university's television station won four awards for "I am a Dreamer," two for "Nueva York" and one for "Urban U," marking a total of 35 wins for CUNY and a total of 153 nominations.
"We are truly excited to see CUNY TV's programming spotlighted yet again by the New York Emmy Awards for their unmatched ability to find and creatively share the stories that make our University and our city so special,"  CUNY Vice Chancellor for Communications and Marketing Maite Junco said.
This win comes after the stations received a record-breaking 19 nominations, matching last year's number of awards taken home.
"I am a Dreamer" is a documentary series launched as a spin-off series of "Nueva York" in 2019. It profiles DREAMers and undocumented immigrants in New York. It won in three different short-form content categories for its episodes "Karina," "Una Familia vive con Covid-19 en epicentro del 2020" and "¿Qué es ser un artista inmigrante? It also won for "Pueblos Originarios, Eva Santos y Juan Carlos Marín" in the public affairs program (single program) category.
Both longtime series "Nueva York" and "Urban U" were also recognized.
"Nueva York" won in human interest – short form content for "La Morada" and in magazine program (single program) for "Mayo."
"Urban U" won for "CUNY Stories January 2021" in education/schools – long-form content (up to 10 minutes).
"It is an honor to join CUNY TV as it celebrates seven more New York Emmy Awards, and I congratulate all those who helped bring this recognition to our station," Chiqui Cartagena, the university station's new interim executive director, said. "I look forward to seeing how we can further serve both the University and the broader New York City community with our programming in the future."
Cartagena took on the post on Sept. 6 and has over 35 years of media and communications experience. She has had previous experience in leadership in Univision, Telemundo and NY1 News. She succeeds Gail Yancosek, who retired last month. Yancosek has spent 14 years at CUNY TV, with the last five serving as executive director.
"Congratulations to the winners and nominees who find and produce stories that make @CUNY and New York so special," CUNY Chancellor Félix Matos Rodríguez said in a tweet. "Felicidades!"
The NY Emmys is hosted by the New York chapter of the National Television Arts and Sciences. The chapter highlights "outstanding achievement" in local television.
Other recognized programs and stations include NY1, WABC-TV and PIX11.
CUNY TV was established in 1985 and broadcasts to 7.3 million broadcast households in the New York metro area.