Senate Meeting: USG demands more seating on Baruch's campus and stands with Hunter students at the CUNY Board of Trustees meeting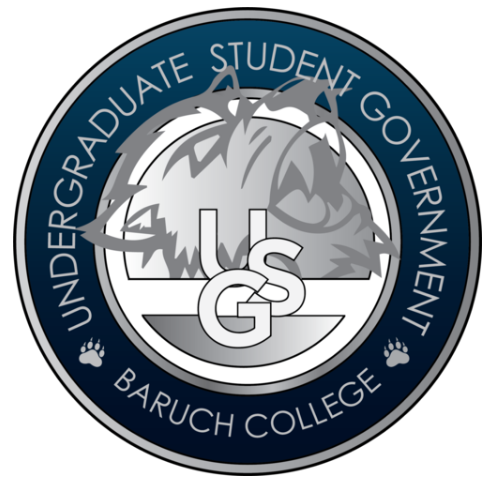 Baruch College's Undergraduate Student Government met for its sixth Senate meeting of the fall 2022 semester on Oct. 18th.
Executive Vice President Osvaldo Garcia gave an update on the CUNY Board of Trustees meeting which was attended by the USG executive board members.
Garcia summarized that while Baruch College gives great research, internship and fellowship opportunities to various students and there is a lot more transparency and communication, there is still a lot to be addressed.
The executive board members at the meeting showed solidarity with Hunter College. Mayor Eric Adams and Gov.Kathy Hochul announced a new Science Park and Research Campus (SPARC) which will be built on what is currently Brookdale Campus.
This will cause many students, including lower-income and international students, to lose affordable housing.
They also addressed the lack of space on Baruch's campus, leading to many students having to sit on the floors. He said with colder weather approaching, the plaza may not be utilized as much, making the space situation worse.
Other issues addressed were a lack of diversity in our curriculum, a need for more climate initiatives, and general collaboration with CUNY schools to help address issues.
The meeting began with the Office of Student Life Deputy Director Dinetta Curtis reminding table members about the 38th Annual Leadership Weekend coming up on Oct. 21.
Treasurer Julie Margolin began by introducing the Association for Information System's memo regarding a budget increase.
As they were unable to request reimbursement due to a late bank transfer, they requested $250.99 to be added to their current budget. The motion passed 19-0-0.
Margolin requested $11,000 from the USG Programming Budget to be moved to the social events category. She said that as they're spending more money on merchandise, it's important for them to be able to use a sufficient amount.
With a current budget of $20,875.53, the total budget after the change would be $31875.53. The motion passed 19-0-0.
Margolin also requested for $3349 to be moved in the Operating Budget from the USG retreat to the office line. The USG retreat took place on campus, resulting in left over money.
The total budget would be $12,475.61. The motion passed 19-0-0.
Garcia gave a report. Starting with a few shoutouts, Curtis congratulated and thanked VP of Campus Affairs Karen Guanga for helping to organize Homecoming.
Garcia gave a shout-out to the Chair of Philanthropy Joseph Hernandez for his charity collaboration with the Pakistani Student Association and to PSA themselves for their fundraiser to raise money for Pakistani people who lost their homes to recent flooding.
He ended with a note from a Baruch High School Student requesting table members and other students to be a part of the MyVote Project. Conversations around this will be held Wednesday, Oct.18 from 5 p.m. –8 p.m.