Baruch's IMG uplifts careers and provides community for ambitious students
CEO Ahmad Choudhry and Chief Operating Officer Michelle Reznik used the words "motivated," "talented" and "successful" to describe the 58 members of Baruch College's Investment Management Group who have the accomplishments to back them up.
The group raised its funds to $1.1 million to kick off the year, while the markets were doing well. Additionally, while the S&P 500's year-to-end returns are currently negative, IMG continues to outperform it by sitting at a positive 8%.
Amid all this success, IMG had close to 250 applicants this semester but was able to accept only nine analysts and eight junior analysts. The acceptance rate was approximately 7.2%.
If the numbers don't speak for themselves, IMG is on a hot streak, and while it's at it, Choudhry and Reznik wanted to reintroduce the group and reflect on its success with The Ticker.
"You can say it's a professional development club, but I think it's a lot more than just being a club," Choudhry said. "It's kind of the main thing that Baruch advertises in terms of when it comes to employers, bringing it to their eyes like, 'Hey, we have this student-run fund.'"
IMG originated as a student-run simulated fund in 2010. It blossomed in 2012 when it started to manage real money given from the Baruch College Fund's investment committee.
This was made possible in part by IMG co-founder Alex Schukin, who obtained a position on BCF's board after graduating and secured around $150,000 for the group. IMG was able to grow this money and received more cash from BCF, all the way to $1 million where it sits today, according to Choudhry.
Simulating the actual work environment of a long-only investment fund, IMG prepares its members for professional careers, which includes improving collaboration skills. Additionally, the group aims to build a community where members support each other in obtaining prestigious work opportunities.
"We don't see each other as competition," Reznik said. "We see each other as a big team, and we all do our hardest. We sometimes get the same interview. Sometimes one person gets it, but we're still happy for the other. The finance industry is competitive, but IMG really provides the support and a community of people that we could lean back on if needed."
IMG is divided into four teams. The operating team, which includes most members with a Csuite role, leads all teams and activities in addition to recruiting and training members. The marketing team promotes IMG's brand.
The coverage team follows six industry sectors and makes a stock pitch tri-weekly. The portfolio management team oversees the stocks that members vote into the portfolio, figures out when the best time to buy them is and relays that information to upper management.
BCF provides IMG with the funds and relays orders for stocks. To add to the organization's accomplishments, the endowment even told Choudhry and Reznik that IMG was performing better than it in a recent meeting, although it did not give exact percentage points.
While the organization doesn't seek competition with other Baruch clubs, IMG does compete with private colleges such as Ivy League institutions. Beyond campus, members have obtained prestigious internships with Wall Street firms that would usually hire students from elite universities, or as Reznik puts it, "the places that they deserve to be at."
The graphic below shows firms where current members are working for the fall 2022 semester.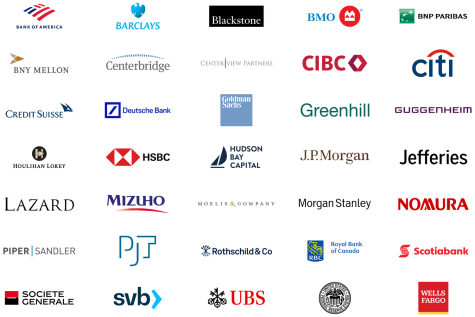 "We're probably at a time where there's been the greatest culture shift on Wall Street," Choudhry said. "Wall Street doesn't want your country-clubbing Ivy League student. They want to meet people who are genuine, people that others will want to work with for the long term. Not every institution has the ability to hit all of those checkboxes, but Baruch does."
Choudhry also said that most of the student body, including members of IMG, are first generation students who are immigrants and do not come from generational wealth.
"Their parents, unfortunately, came to this country with nothing, and these students want to make a living for themselves," Reznik added. "They want to be successful for themselves, and that just makes them work three times as hard than any Ivy League student."
IMG's recruitment process mirrors that of an actual bank. Applications consist of a resume and optional cover letter. Selected students may advance to two rounds of interviews.
"If you're interested in finance and markets, that's the best way to show interest because we're not in your mind," Reznik said, emphasizing the need to be motivated. "We don't know what you really are interested in, but if you're able to talk knowledgeably about a subject that pertains to parties within the finance industry, that shows us so much."
For those who don't get into IMG the first time, the two encourage people to keep trying and ask them about ways they may improve. As Choudhry said, IMG will always be "an opportunity available for everyone, regardless of background."
Although members-only events are held in the endowment's interest, students may attend pitching sessions and reach out to Choudhry and Reznik with further questions. They may also check out IMG's website and social media platforms.
"One of the things at Baruch that a lot of people don't know, don't realize or take for granted is that there's so much opportunity available," Choudhry said. "Success is only going to be guaranteed to those who really go out there and take the opportunities. This isn't a school where you go to and can't make it. You can make it."