CUNY students and staff join national protests for abortion
CUNY students and faculty participated in nationwide 'Student Day of Action' protests for abortion and transgender rights on Oct. 6.
Protestors walked out from Hunter and Brooklyn College at noon. They also marched from the Graduate Center to the CUNY Welcome Center in the evening where they read out a list of demands they had previously sent to Chancellor Félix Matos Rodríguez. The protests were endorsed by PSC-CUNY.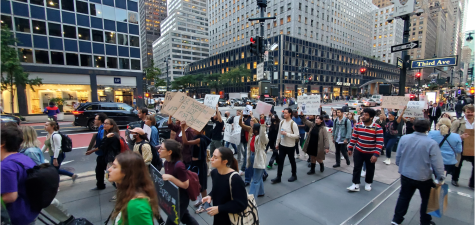 "Today was really amazing," Emma Lee, a CUNY for Abortion Rights organizer and graduate student at Brooklyn College, said.
Lee photographed the Graduate Center march while wearing a shade of green associated with the Argentinian reproductive rights movement.
She chose to get involved with CUNY4AR because "we don't give a single iota of support to either capitalist parties — we need a socialist revolution."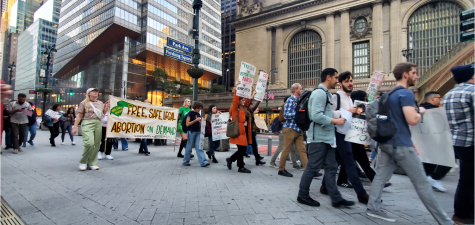 Raura Doreste-Méndez — another of the group's organizers and an adjunct psychology professor at Lehman College — also framed abortion as a labor issue, citing strikes as a potential tool. Méndez spoke on abortion in Puerto Rico at CUNY4AR's July 4 protest outside Manhattan ICE Offices.
When asked about her experience participating in the Student Day of Action, Méndez said, "It sparked some hope."
The Student Day of Action protests were organized at the national level by the Graduate Student Action Network, in partnership with the Young Democratic Socialists of America.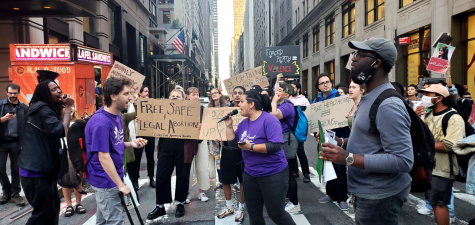 The Graduate Student Action Network formed in response to the June repeal of Roe v. Wade by the Supreme Court in Dobbs v. Jackson which ended 50 years of federal protections for abortion access.
Legal and logistical barriers to abortion within the United States already varied across states under Roe. Three months after its repeal, at least 15 states have near-total abortion bans. Reports have found that harassment against providers and patients has increased significantly.
Student Day of Action protestors were also responding to recent challenges to LGBTQ rights. As of July, state lawmakers have introduced over 160 anti-LGBTQ bills in 2022 — a record-breaking number — with many aiming to restrict the ability of transgender children to receive gender-affirming healthcare, participate in school sports or use restrooms that align with their gender.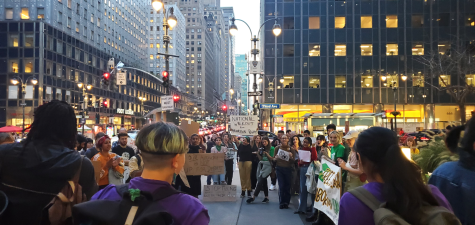 New York state has passed multiple bills intended to benefit LGBTQ residents over the past few years. Abortion continues to be legal, with Governor Kathy Hochul expanding protections around it just before the repeal of Roe.
A leak of the court's decision two months prior in May by a still-unidentified individual galvanized local activists. Some formed CUNY4AR, the group that organized CUNY's Day of Student Action.
CUNY4AR is an offshoot of the socialist groups Left Voice and Pan y Rosas. It has collaborated with Barnard and Columbia's Reproductive Justice Collective — co-founded by Niharika "Nox" Rao, whose pronouns are they and she — which successfully campaigned for Barnard to begin providing abortion pills on campus. It also has affiliations with New York City For Abortion Rights, which organizes clinic defenses.