Senate Meeting: USG hears proposed initiatives from representative senator elections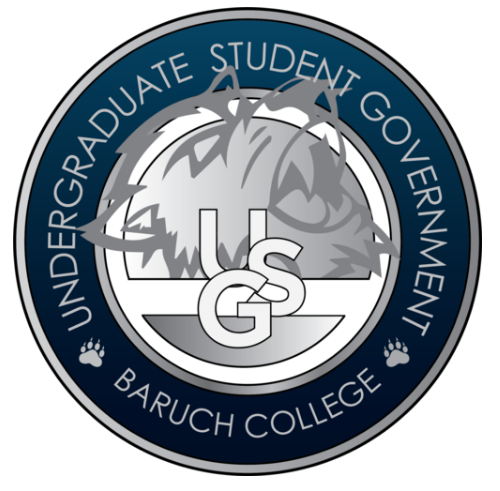 Baruch College's Undergraduate Student Government met for its fifth Senate meeting of the fall 2022 semester on Oct. 11.
It started with the representative senator elections. Students introduced themselves individually and shared their potential plans as senators.
Lina Lin, a sophomore, introduced herself and shared an initiative of having a game or casino night and other ways to help students bond on campus.
She also wanted to revive the game room to foster better student interactions. When asked if she was part of any clubs, Lin said she planned to join the Vietnamese Student Association to learn more about their culture.
As to why she wanted to join the Undergraduate Student Government, Lin said she wanted to help others and be a role model.
Next, junior Karina Ordonez introduced herself and said she wanted to focus on raising awareness about sexual assaults, especially rape culture on college campuses and introduced initiatives to start a conversation around this topic.
She shared her leadership experiences, such as working on a congressional campaign for now United States Representative Mondaire Jones, the first openly gay Black man who ran for Congress.
When asked how she would go about bringing up sensitive conversations regarding rape and sexual assault on college campuses to the forefront, she said it's important to educate our age group and hold meetings for people to talk about their experiences.
Another student, senior Andrew Lu, wanted to represent the student body, especially student-athletes and those who commute to school.
One of the initiatives Lu proposed was Bearcats in Motion, which would encourage students to pursue other modes of transportation than the subway.
He suggested incentives such as USG reaching out to Citi Bike for monthly or annual passes and getting them at a discounted rate.
After the elections, President Laiba Hussain and Executive Vice President Osvaldo Garcia thanked everyone for their time and pitches.
Next, Garcia shared a report regarding an honor society event about civic engagement. The event will discuss how the city budget will be utilized.
He also discussed missing senator of the month forms and reminded table members to submit them by midnight.
VP of Legislative Affairs Ashley Chen shared a report. At the last voter registration day event, 89 students were able to register.
She also said a graphic would be sent out to remind people to vote at the 2022 midterm elections on Nov. 8.
VP of Campus Affairs Karen Guanga shared that homecoming will take place on Oct. 13. There will be music and food.
Chair of Finance Asher Gonzalez presented the late club budget proposals for 2022-2023.
The American Marketing Association requested a budget of $7,160, divided up into categories of co-sponsors, general interesting meetings, guest speakers, a social event, an office visit, a movie night, a LinkedIn workshop, an interview workshop and a resume workshop.
The motion passed 16-1-0.