Field Center holds first in-person open house since pandemic
The Lawrence N. Field Center for Entrepreneurship held its first in-person open house in two years on Sept. 13.
The event was open to all students, faculty and staff at Baruch College. Attendees were informed of the numerous resources that the Field Center has to offer.
"The Field Center is such a hidden gem with so many free services and programs for students and the community," Field Center Executive Director Marlene Leekang told The Ticker. "We feel like the open house is a great way to try to get the word out."
Leekang also said that the center has something for everyone, regardless of their career path.
"Our goal is to be here for our student body," she added. "Even if entrepreneurship is not their major, whatever they do will need the infusion of creativity and innovation and we can do that for them."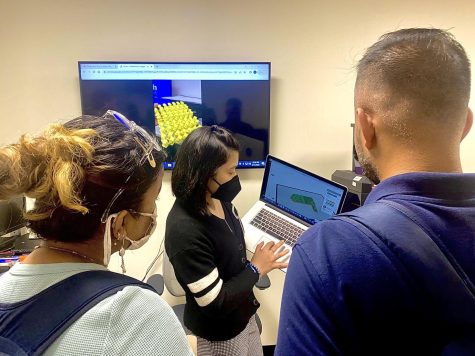 One of the programs featured at the open house was CUNY Startups, a CUNY-wide program that helps students launch startups. Adia Johnson, the associate director of CUNY Startups, said the program is a great way for students to develop a growth mindset.
"They have an opportunity to build presentation skills, critical thinking and team building," Johnson added. "These are all skills you're going to need in any type of company, and our programs are really perfect for that."
Freshman Hamna Choudary attended the open house because of her interest in the CUNY CLASH, a creative ideas competition offered through CUNY Startups.
"I feel like I often have ideas, which I'm not really confident in," Choudary said. "Being able to talk to someone would help me build on them."
She said she was happy she attended the event because the information she received was beneficial to her.
"I am interested in coding and for that, I do have some ideas of my own." Choudary added. "I think this will help me later in the future."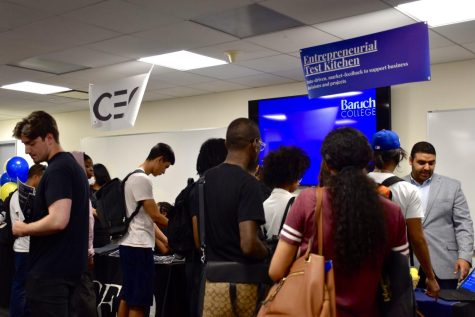 Other services and clubs present at the open house included the Collegiate Entrepreneurial Organization, the Small Business Development Center and the Entrepreneurial Test Kitchen.
During the event, MakerHub — a creative workspace where students can learn and work hands-on with technology — drew the attention of many with its onsite 3-D printing demonstration.
Freshman Zannatul Oziha spent most of her time in the 3-D printing space during the event.
"At my high school, we had a MakerHub-type of thing, but I was never able to make anything," Oziha said. "I'm really happy I get this opportunity again, and hopefully I can actually make something."
Oziha was not the only one drawn to the MakerHub 3-D printing station.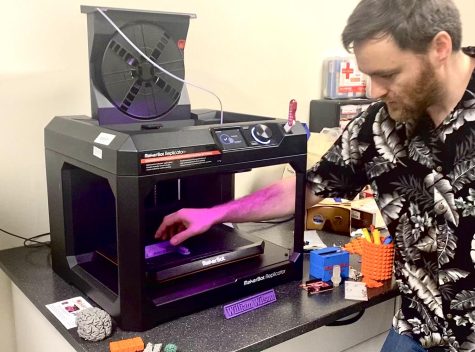 "They have their own 3-D modeling station, which is pretty cool," senior Ahmad Rabah said. "I didn't know about it before."
The open house was attended by more than 200 members of the Baruch community. Leekang said that the turnout makes her optimistic for the future.
"I'm just so excited to know that this is week three of school and they're excited to be here," Leekang said. "That means the rest of the year is going to be just as great." .
Editor's Note: Adham Elshaabiny, who coordinates the mentioned Entrepreneurial Test Kitchen program and appears in a photo, is the marketing director for The Ticker.