NIKI pays homage to YouTube roots in new album 'Nicole'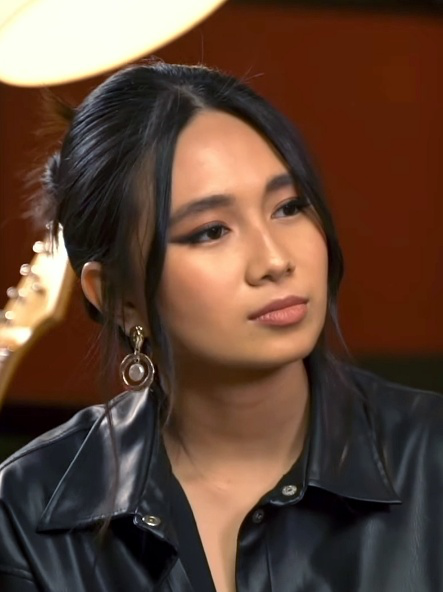 Fans who were there when 88rising star NIKI, whose real name is Nicole Zefanya, was still known as nzee24 on YouTube will rejoice when they hear the songs she wrote as a teenager will make their debut in her new album.
The artist released her second studio album, "Nicole," on Aug. 11. The 12-track album includes six new songs, including singles "Before" and "High School in Jakarta." The album revisits old tracks she posted on her YouTube channel such as "Oceans and Engines" and "Take A Chance With Me."
In a post announcing the album's release, NIKI explained why she took down the videos of her songs from her YouTube channel.
"Many of you were disappointed when I took those videos down. Transparently, I think I was just running from myself for a while," the singer-songwriter said.
"Long story short: I'm now sauntering back to where I've always wanted to be musically! Regardless, I always felt high school Nic deserved to have her songs published."
According to Billboard, she also cited Taylor Swift's re-recordings of her previous albums as inspiration to reimagine her old songs.
The entire track listing details heartbreak and teenage romance, all the while going through the stages of adolescence and surviving high school.
The third single "High School In Jakarta" outlines those stages so clearly with the lyrics "High school in Jakarta, sorta modern Sparta/Had no chance against the teenage suburban armadas/ We were a sonata, thanks to tight-lipped fathers/ Yeah, livin' under that was hard, but I loved you harder."
There seems to be a clear divide between the songs she wrote in the past versus the new originals. The first half of the album sounds as though it was written in the realm of hindsight.
The first single "Before" details how things can never be as they were no matter how hard she tries. With a soft indie-pop track highlighting the wistful lyrics the artist sings, "You were all I'd ever known/ And now I'm feeling stupid, you're forbidden/They say, yeah, we were something, too bad we were children."
"Backburner" reflects on a relationship that could have been something more and is always in the back of one's mind.
"Maybe you'll finally choose me after you've had more time/Maybe I blame my mother bleeding into my stride/Maybe it was my father and his wandering eyes," NIKI sings.
In a similar vein, "Keeping Tabs" and "Facebook Friends" has the artist contemplating keeping a former love at arms-length, enough to check in sometimes but ultimately keeping them at a distance. "The Apartment We Won't Share" might be the most vulnerable reflection on answering the question of "what if?"
"The story we won't tell is my greatest fantasy/The passion I won't feel again isn't lost on me/The son you never wanted is the wound your father left/And the mother I won't be is probably for the best," NIKI sings with an acoustic balladic melody to accompany her.
As much as there are songs that were written in the realm of hindsight, those that were written when she was in high school still sound fresh. They reveal NIKI's artistry and writing talent that she has nurtured since then.
There are clear influences from her most recent musical styles. The lo-fi beats and heavier production sounds are reminiscent of her R&B and pop-soul sounds in her previous records like "Moonchild" and "Zephyr."
NIKI has never been one to let musical experimentation define her as an artist. "Nicole" is a clearer shift into her folk, singer-songwriter roots from her YouTube era, but also shows her growth as an artist.
The entire album feels like a nostalgic hug by a long-lost, old friend. By taking her old songs and reimagining them with styles she has picked up in her musical journey, NIKI perfectly encapsulates not only the highs and lows of high school years, but also the emotional turmoil of first love and heartbreak.
It's almost apt that she ends the album on a lighter note with the hopeful love song "Take A Chance With Me," showing that despite the emotional turmoil that comes with heartbreak, she chooses to love again.