The Miami Heat aren't looking good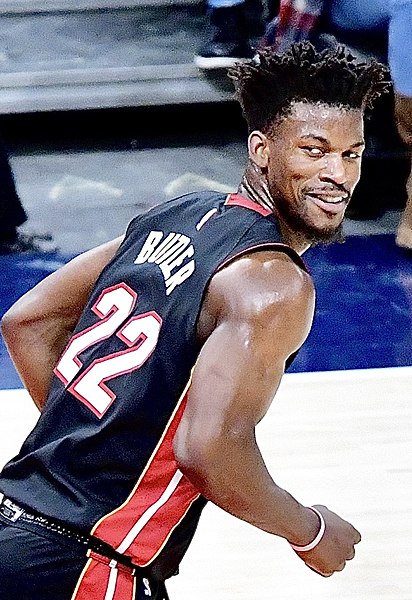 The Miami Heat almost reached the Larry O'Brian trophy twice in the past three years. It doesn't seem like they will win in the 2023 National Basketball Association season either, the Heat just doesn't have enough talent to win the East as the conference has become stronger.
Firstly, Jimmy Butler played the most minutes of all Heat players throughout the 2022 playoffs, and it's unlikely he can sustain this level of production longterm. Butler's offensive prowess is nothing to scoff at, but he doesn't have the creativity to outscore the opposing team alone.
Butler can't rely on his three-point shot as he is only a 32% shooter from behind the arc. With how important the three-point shot has become lately, as evident with the Golden State Warriors winning the prior season, Butler can't carry the Heat offense on his own.
Secondly, there are some players that can't be relied on during the regular season because they don't play consistently in the playoffs. Guards Victor Oladipo and Kyle Lowry were inconsistent throughout the 2022 playoffs because of their age. Lowry, 36 years old, can't keep up with faster guards like Kyrie Irving, James Harden and Marcus Smart. Oladipo hasn't been the same since he ruptured his quadriceps tendon in his right knee while playing for the Indiana Pacers in 2019.
Sixth Man of the Year, Tyler Herro is a great scorer but can't get starter minutes as he's a liability on defense. Guard Duncan Robinson also has the same problem – it was so bad to the point that he barely played during both of the Heats' series versus the Boston Celtics and Philadelphia 76ers.
This offseason, the Heat lost forward P.J. Tucker. Even though Tucker wasn't a star player, he was a vital member of the team. He guarded the opposing teams' best offensive players. For example, he guarded Trae Young, James Harden and Jayson Tatum, whom all are probably the best offensive players on their teams. He's a major loss for the Heat.
Finally, the lack of assets makes the Heat less likely to make a future trade for a prominent player. The only tradeable player that is respected in the field is Tyler Herro. Also, the Heat doesn't have too many draft picks. This forces the Heat to stick with their current roster.
The Heat doesn't look good compared to other Eastern Conference teams such as the Celtics, 76ers, Cleveland Cavaliers, Milwaukee Bucks and Brooklyn Nets.