Faculty Senate Meeting: updates on start of semester and proposals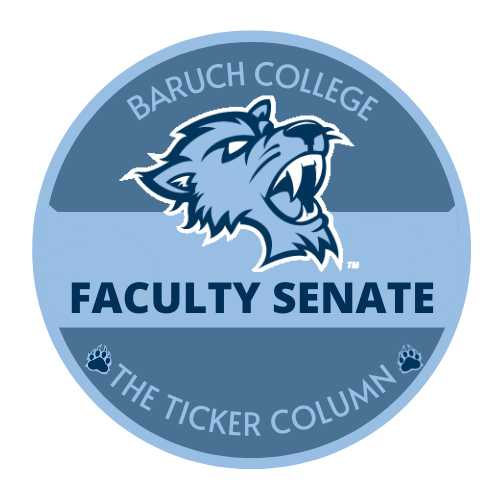 The first faculty senate plenary session of the 2022-2023 academic year occurred on Sept. 1, reporting a strong start to the year.
To kick off the session, Professor Terrance Martell, chair of faculty senate, addressed the increased budget for Baruch College, strong enrollment numbers and the joint resolution with John Jay College regarding equitable access to full-time faculty that passed on May 22.
According to the resolution, the Chancellor and the Board of Trustees requested more than 1,000 new faculty positions. As a result, the Fiscal Year 2023 New York State budget for CUNY responded to the request for additional faculty positions with $53 million for new full-time faculty hires at senior and community colleges, with Baruch receiving the most out of the CUNY colleges.
Marketing professor Andreas Grein provided an update with respect to Baruch's strategic planning.
Phase one, which consisted mostly of planning, is now complete. Phase two pertains to data gathering. There will be an analysis of the findings at the Appreciative Inquiry Summit on Sept. 22 and 23 and at the Virtual Town Hall on Oct. 19.
An open comment form is available throughout the strategic planning process.
Anthropology professor Carla Bellamy, chair of the College-Wide Undergraduate Curriculum Committee, developed a document that would outline college-wide minimum standards for syllabi, as per Provost Linda Essig's request. The document outlined general sections that syllabi must include such as general information, course mechanics, course policies, learning goals, grading and course schedule.
Biology professor Helen Barbour Eisenman posited a possible dilemma of the "students of disabilities section" being under the "Course Policies" section.
"It makes it sound like there is something wrong with a student who has a disability," Eisenman said.
The document also proposes a change to the term "office hours" to "student drop-in time."
President S. David Wu then took the time to applaud the use of the plaza and recognize the space limitation on campus. He also announced his plan to expand the Lawrence and Eris Field Building and the full occupation of the new student dormitory on Lexington Avenue and 51st Avenue.
Anthropology professor Glenn Petersen shared a concern with overcrowding, citing the belief that more space on campus will cause CUNY Central to send more students to Baruch.
Wu asserted that the Baruch enrollment process is independent. There are also various policies and performance measures in place to ensure there is no overcrowding.
Petersen subsequently inquired about adding plants to the plaza and putting the newspaper kiosk located in the plaza to use.
Information systems and statistics chair Mario Koufaris discussed a concern about the Field Building having broken air conditioners and no projectors.
"There are no projectors," Koufaris said. "Instead, we have 40-inch TVs to teach a class of 30 or 40 students. These are cheap solutions preventing faculty from being able to teach."
Essig then welcomed several new members to leadership positions at Baruch.
She discussed institutional membership for faculty to the National Center of Faculty Development and Diversity and updates from her recent attendance at the CUNY Central Provost retreat.
Vice President of Enrollment Management Mary Gorman outlined a report from Aug. 31 summarizing recent enrollment statistics.
Gorman advised that the report contains caveats because during the first school weeks there is a lot of statistical fluctuation. They are particularly exacerbated this semester with the addition of Baruch having to disenroll students who were not vaccine compliant.
As of Aug. 31, 19,800 students are enrolled at Baruch, although further enrollment is expected to occur.
"We are in the same boat [as the other CUNYs]," Martell said. "There is no satisfaction in high enrollment numbers. It just means if the boat sinks, we die last."
The SEEK program has grown from 869 last year to 985 registered students, a 13% increase. Baruch witnessed the largest first-year class of SEEK students with 310 students.
The first-year class as a whole is slightly bigger than the year before and is currently 2,549 students.