Healthy CUNY works to connect students with resources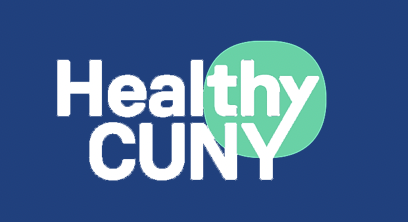 The Healthy CUNY Initiative is an outreach program with the goal of providing services and resources to alleviate health-related barriers.
It is a university-wide initiative that aims to help students reach their full potential in health and academic areas by making information about mental health, health care services and food insecurities more available to CUNY students.
To help students better understand the services provided within their colleges, Healthy CUNY created 'Surviving and Thriving at CUNY,' a guide for on-campus health resources, including the Supplemental Nutrition Assistance Program.
"We need representation," Brandy Peer, the associate director of community standards, and Annie Virkus-Estrada, the associate dean of students, said in an interview with The Ticker.
"A person to be able to represent SNAP enrollment or having someone from SNAP come in during food pantries."
SNAP recently extended its enrollment date to Oct. 13. However, many eligible students are unaware of this.
To increase awareness, Peer advocates for "gain traffic,"  meaning a halt in student and staff daily routines to briefly educate them on SNAP eligibility. Peer hopes it will help overcome the challenges of reaching a wide audience regarding food resources.
Healthy CUNY utilizes outreach activities by sharing information about Swipe Out Hunger and CUNY Student Navigator programs through various communication channels.
Information may be posted on Healthy CUNY's Instagram page or sent via emails to different CUNY organizations. The program is a proponent of using advocacy as a tool to stress the importance of food justice and food insecurity.
Students can find more information about Healthy CUNY on its website.
Editor's Note: Nafisa Hasan, who wrote this article, is an advocacy intern for The Healthy CUNY Initiative.