CUNY journalism graduate school welcomes new dean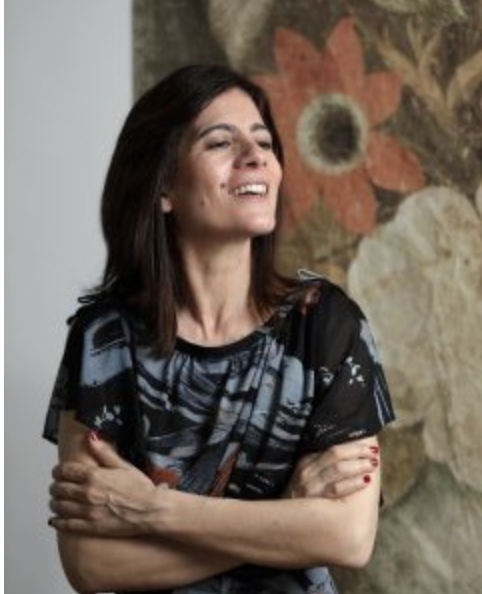 CUNY's Craig Newmark Graduate School of Journalism welcomed bilingual journalist Graciela Mochkofsky as its third dean on Aug. 1.
Mochkofsky said that she was honored to call the graduate school her "home." She joined Newmark as the founding director of its bilingual journalism program in 2016. The program is said to be the first of its kind in the United States.
She has served as the executive director of Newmark's Center for Community Media since 2019. In this role, Mochkofsky created initiatives to support news outlets that predominantly serve immigrant and people of color communities.
"Our school has a strong reputation as a leader in journalism education, and is one of the most diverse, forward-looking J-Schools in the nation," Mochkofsky said in a press release. "I am overjoyed at the opportunity to make it an even greater center of gravity for journalists and news leaders, and to instill in our students a renewed sense of mission and service."
CUNY Chancellor Félix Matos Rodríguez announced Mochkofsky's selection as the new dean on June 27, following approval from the university's board of trustees. The nationwide search for a new dean continued for nine months, according to a press release. Rodríguez said that the dean's talents will help CUNY students "blaze trails to the future."
On her first day as dean, Mochkofsky became the only Latina to currently lead a graduate school for journalism.
Upon the news, The Texas Tribune Editor-in-Chief Sewell Chan tweeted that it was "an epic day for journalism education in America."
Born in Argentina, Mochkofsky started her career as a staff writer for the Buenos Aires-based newspaper Página|12. She received a bachelor's degree in journalism and communications from Universidad del Salvador.
After receiving a master's degree from Columbia University's Graduate School of Journalism in 1996, Mochkofsky returned to Argentina and served as a political correspondent for the newspaper La Nación. She also served as a professor at Universidad Torcuato di Tella, according to her LinkedIn profile.
Additionally, she completed a fellowship at Harvard University's Nieman Foundation for Journalism, served as a visiting scholar at Columbia University's Institute for Religion, Culture and Public Life and New York University's Arthur L. Carter Journalism Institute.
She has published six Spanish-language nonfiction books, two of which focus on press and politics in Argentina. She published her first English language book, "The Prophet of the Andes," on Aug. 2, a day after starting her new position.
She currently contributes to The New Yorker, for which she writes a monthly column focusing on Latino culture and politics.
Mochkofsky succeeded journalist Sarah Bartlett, who was part of the founding faculty of Newmark and oversaw the launch of the bilingual journalism program. Bartlett served as dean from January 2014 until her retirement on June 30, and Associate Dean Andrew Mendelson served as interim dean.
Bartlett tweeted that she is excited to see Mochkofsky "take the school to new heights."