Hot Take: The Lakers can win the western conference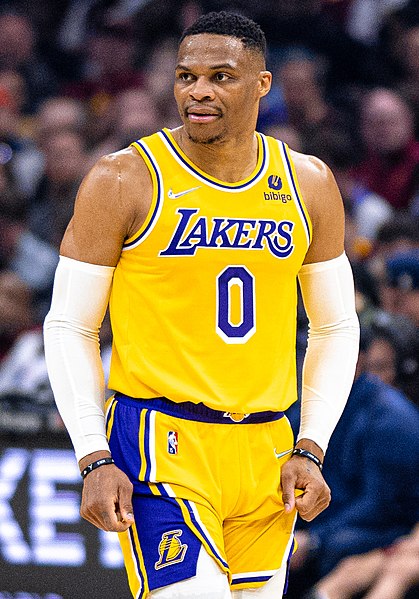 If managed properly, the Los Angeles Lakers have a shot at winning the western conference.
Strong free agent moves have the Lakers well-positioned this season and even with the Patrick Beverly trade, they don't seem finished. They're speculated to trade Russell Westbrook for Buddy Hield and Myles Turner. With the assumption that they do make this trade, they will have a starting five consisting of Patrick Beverly, Buddy Hield, Lebron James, Anthony Davis and Myles Turner.
Given the conference landscape, there are only two teams that can give the Lakers difficulty: The Golden State Warriors and The Los Angeles Clippers.
The LeBron James-led Lakers have never faced a fully healthy Golden State Warriors in the playoffs. The path to victory may be daunting since they've recently won the NBA championship, but they do have issues that the Lakers can exploit. For example, the Warriors have lost key players like Otto Porter Jr., Gary Payton Jr. and Juan Toscano-Anderson.
The Lakers can have Beverly guarding Stephen Curry, as Beverly is a pesky defender, and James guarding Klay
Thompson, as James can keep up with an injured Thompson. Hield can match up with Draymond Green, as Green will struggle against Hield's shooting speed, while Davis can slow down Jordan Poole since Davis has a bigger wingspan.
Since James struggles with shiftier guards, the Warriors will, coached by Steve Kerr, likely play switch defense and have Curry and Thompson play off-ball.
The Lakers will primarily use the James-Davis pick-and-roll which has been successful. Thus, this series will come down to play execution.
The second challenge for the Lakers will be the Los Angeles Clippers. The Clippers have an interesting team, having acquired John Wall. They will also have both Kawhi Leonard and Paul George fully healthy. This will be the wanted "Battle of LA" that fans have been waiting for since the bubble.
The matchup will be difficult for the Clippers as they will have to use a small ball line-up against the enormous Lakers. Beverly will likely guard George, Davis will likely guard Kawhi, as it will make it harder for Kawhi due to Davis' wingspan, James will likely face Luke Kennard, since it will be easier for James, and Turner will likely match-up with Reggie Jackson.
The Lakers can win this series if they're well-disciplined on the defensive end.