New CUNY Climate Scholars program launches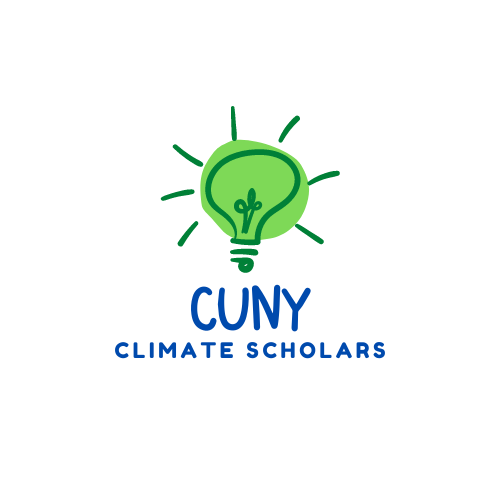 A new CUNY-wide climate change education project has launched, with the hopes of getting more students invested in climate work while growing their resumes and learning more about the subject.
The CUNY Climate Scholars program is now accepting applications for its six-month-long fellowship that will run from Aug. 22, 2022 through March 31, 2023. Applications for the CUNY Climate Scholars Fellowship are due on May 13.
The $142,000 program will select at least two students from Baruch College, Brooklyn College, Bronx Community College and Hunter College.
"CUNY students are New York's future leaders," Mindy Engle-Friedman, the Baruch psychology professor spearheading the program, said. "This program will prepare our students to take leadership roles in green energy. They will help protect our city from the impacts of climate change."
For the first three months of the program, the students will work in CUNY research labs to learn from professors. The remaining three months of the fellowship will be spent at professional internships that focus on the topics of "offshore wind, solar and geothermal energy; green energy financing and its impact on the economy and how green energy affects habitats and ecosystems."
"The new CUNY Climate Scholars (CCS) fellowship will provide an opportunity for ten CUNY undergraduates to develop highly marketable research and communication skills, cultivate sound decision-making skills, and prepare for careers in renewable energy and climate change," the application's introduction reads in part. "Scholars will participate in interdisciplinary education, research, internships, and teaching experiences through the program."
The program is based on the Baruch Climate Scholars program. This year's Baruch fellow is Macaulay Baruch student, former InsideClimate News intern and Undergraduate Student Government Chair of Appeals, Julie Margolin.
Former Environmental Defense Fund and United Nations Association intern Chelsea Wepy, who graduated from Baruch in 2021, is the CUNY Climate Scholars coordinator, according to her LinkedIn.
Fellows can be of any major or minor but often have a background in environmental sustainability and conservation. Margolin is a statistics and quantitative modeling major and Wepy was a business administration major.
"Students across CUNY are greatly concerned about climate change and how it will impact their lives," Engle-Friedman said. "This program will give them the education and experience they need to make a difference."
CUNY Climate Scholars will be expected to work 20 hours per week for the full length of the fellowship. There will be both remote and in-person aspects of the program. Each student will receive up to an $8,400 stipend.
The professors participating in this program will be Engle-Friedman from Baruch; chemistry, earth sciences and environmental sciences professor Neal Phillip from Bronx Community College; earth and environmental sciences professor Brett Branco from Brooklyn and geography professor William Solecki from Hunter.