Senate Meeting: USG begins reviewing 2022-23 club budget proposals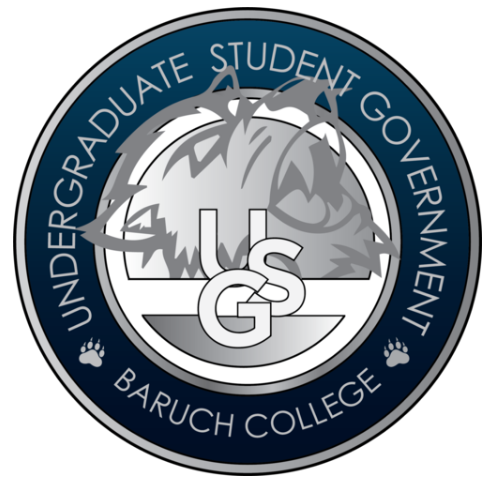 Baruch College's Undergraduate Student Government met for its ninth Senate meeting of the Spring 2022 semester on April 5.
Chair of Finance Tyler Yang presented two 2022-2023 proposed club budgets to the board. Budgets are capped at $500 for new clubs and $10,000 for preexisting clubs.
Alpha Psi Omega requested a $5,075 budget. Yang proposed a $3,550 budget instead, a $25 increase from this year's budget, citing "subpar spending habits during the COVID semesters." The budget was approved 18-0-0.
UCLA requested a $9,980 budget, a 6.5% increase from this year's budget. The budget was approved 18-0-0.
Although the budgets were passed by USG, they also need secondary approval from the Baruch College Board of Directors.
Prior to voting, USG was reminded to abstain if they are a member or are affiliated with the club as it may cause a conflict of interest.
Executive Vice President Richard Reyes clarified that all clubs must confirm the proposed amounts before they are presented to the Senate.
Chair of Appeal Julie Margolin announced that her committee will temporarily merge with the Finance committee for the next month to collaborate on 2022-23 club budget submissions. She revealed that there were not many appeals this year because clubs are learning to transition to in-person events.
Vice President of Campus Affairs Erika Cumbe provided updates after meeting with Assistant Vice President of Facilities Larry Manganello.
A petition was created to renovate the William and Anita Newman Vertical Campus after several incidents were reported by students. It will be presented to CUNY Central Office.
All the water fountains are out of service in the Lawrence and Eris Field Building indefinitely until building renovations are completed.
Students reported non-functional charging outlets in the library.
Manganello offered to attend a future Senate meeting to discuss issues and answer questions from USG.
Chair of Philanthropy Jason Galak shared that the "Cute Photo Contest" had 12 submissions after the first two days and raised $32 that benefit a no-kill animal shelter.
He also shared that the fundraiser with Alpha Kappa Psi raised $538.24 after two days.
The terms dividing the proceeds were renegotiated. USG will now donate 70% of the funds to Razom for Ukraine. The organization provides resources for humanitarian war relief in Ukraine, which wasbesieged by the Russian invasion.
Rep. Sen. Andrew Lu provided an update on an initiative, now named "Bearcats in Motion," announced earlier in the semester that would encourage the student body to participate in physical activities. Currently in the brainstorming phase, the event would consist of merchandise giveaways and trivia.
Rep. Sen Anya Ballantyne was not in attendance during the meeting.