Naomi Campbell advocates for women's issues in the fashion industry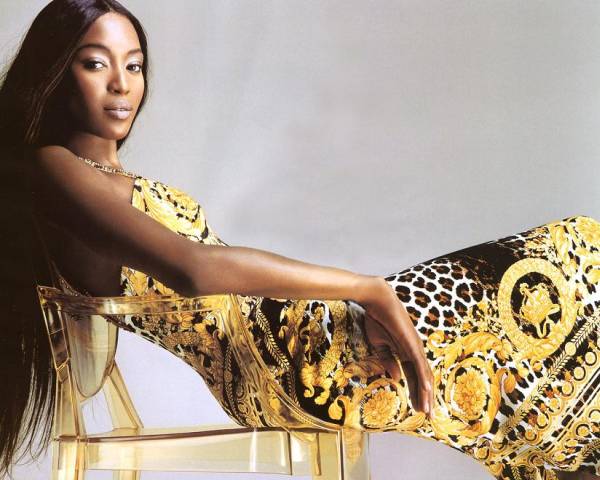 One of the five original supermodels, Naomi Campbell has established herself among the most recognizable and in-demand models of the past four decades. Campbell is beautiful, intelligent, kind and inspiring: all traits that make her worthy of being honored during Women's History Month.
Born in London, Campbell attended the Italia Conti Academy stage school before ultimately signing with the Synchro Modeling Agency at 15-years-old.
Campbell's career skyrocketed after her first Elle cover, and she became the first Black model to be featured on the cover of British and French Vogue. The following year, she appeared on the cover of American Vogue, which marked the first time a Black model had graced the front of the September issue, traditionally the year's biggest and most important issue.
She has also graced the covers of more than 500 magazines during her career and has been featured in campaigns for Burberry, Prada, Versace, Chanel, Dolce & Gabbana, Marc Jacobs, Louis Vuitton, Yves Saint Laurent and Valentino.
While breaking boundaries and shattering glass ceilings, Campbell received tons of racial discrimination during her career. She reported facing prejudice within the fashion community and having to fight back against an industry that didn't include her as part of their conventional beauty standard.
"This business is about selling, and blonde and blue-eyed girls are what sells," Campbell said according to The Guardian.
Despite the prejudice she faced, through her determination, her obvious talent and the support of friends, family and the community, she found lifelong success.
Now Naomi uses her experiences to pave the way for other aspiring Black models. Campbell has become a mentor to a newer generation of Black models such as Adut Akech and Anok Yai.
It is no secret that the fashion industry has been pushing for more inclusivity in all areas including size and color. However, the many stories of Black models facing discrimination during Fashion Week has been one of the many issues Naomi advocates for.
The need for diversity is not just for the runway. Too often dark-skinned models must contend with limited resources backstage.
Supermodels Jourdan Dunn, Akech and Leomie Anderson spoke out about stylists who are unequipped to work with Black models and force them to resort to doing their hair and makeup themselves.
"When I was younger, I encountered this same issue," Campbell told Teen Vogue. "I would be backstage at shows and there would be stylists who didn't have any experience working with black models. It's disappointing to hear that models of color are still encountering these same issues all these years later."
In addition to fashion, Campbell is also a philanthropist and is responsible for wide-ranging fundraising and charity work in South Africa and across the globe. She began charity work with Nelson Mandela in 1993, and in 1997 he named her for her endless activism.
Growing up as not only a Black girl but also a dark-skinned girl, Campbell has been one of my biggest inspirations.
She is proof that beauty comes in all skin tones and that even though she faced heavy adversity she persevered and is now one of the most notable supermodels of her time.
She continues to shine a light on important issues such as racism and prejudice in the fashion industry and participates in philanthropy and charity work to give back to her community.