Celebrating Ticker Alumni: Victor Chu
The Ticker, founded in 1932, is the student-run newspaper of City College's Downtown Campus and 2022 is the newspaper's 90th anniversary. To honor and celebrate the legacy of The Ticker and the members who have kept it running, the News section will be publishing profiles of former Ticker members throughout the years.
***
Victor Chu, a Baruch College and Ticker alumnus, uses the photographic and journalistic skills he developed as a photographer and the photography editor for The Ticker in his drone photography, videography and 3D rendering company, Sky Tech One.
Chu worked as a full-time photojournalist for the New York Daily News covering the greater New York area, in addition to having photo credits in the Wall Street Journal. However, he did not always know that his passion for photography would be the basis for his career path.
Chu said that his involvement with The Ticker served as a foundation for the work he did after graduating.
"I was able to hone my skills and my artistic eye at The Ticker," he said.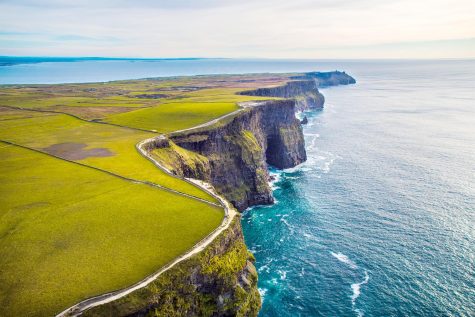 Creativity and proactivity are two of the skills Chu said he developed at The Ticker. "One thing I started doing in The Ticker was to be thinking outside the box, to shoot something that my editor maybe hasn't assigned to me, to pitch these ideas, to find out about these stories."
In addition to equipping him with transferable skills, Chu described the effect of having a body of work to share with prospective employers.
"Right after college, I was able to get a photography job at a local paper in the Bronx, The Bronx Times," he said. "Without The Ticker, I would have never gained the experience and the portfolio that I needed to work full time as a photo editor for The Bronx Times so it was very instrumental."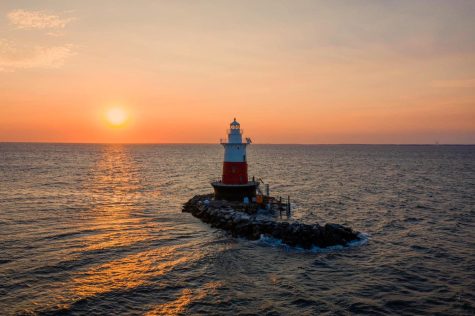 Chu also mentioned that his portfolio played a role in his ability to be hired by The New York Daily News as a full-time freelancer.
"Because of [The Ticker], and my experience in The Bronx Times, I was able to land a full time freelance position at The New York Daily News," he said. "Those are all the steps I needed to take, and without the initial steps, I would have never ended up at the Daily News or where I am today."
When Chu became involved in drones, he used the technology in his personal photography before founding the business that he currently runs.
He said his interest in remote control technology, like those he uses in his drone business, could be traced to his childhood interest in remote control cars.
"As a child, I was into remote control cars," Chu said. "Remote control airplanes are actually not very easy to control because it's just kind of like flying a real plane, except with, you know, smaller and simpler controls, but you still have to worry a lot about our aerodynamics and aerophysics."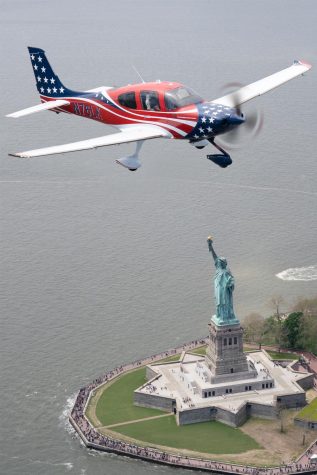 A viral YouTube video started Chu's foray into the drone industry. In 2014, he bought a drone and used it for a video of the five boroughs of New York City.
"I spent six months shooting and editing and it went viral all over the news, it's currently around more than 700,000 views on YouTube," Chu said. "So after that happened, I was interviewed also by the news and I used that press coverage to boost my rankings in Google so I was able to create a second business out of that."
Since the creation of Sky Tech One, Chu has worked as a director and executive producer.
His aerial film of New York City in 2014 has garnered over a million views across the internet, as well as Official Selections from film festivals. It was featured in numerous international news outlets such as The New York Times, TIME, BBC, The Verge, Gothamist, Business Insider and Gizmodo.
"The most fun aspect for me is directing now," Chu said.