Rosalía's 'Motomami' surprises everyone with its trendsetting nature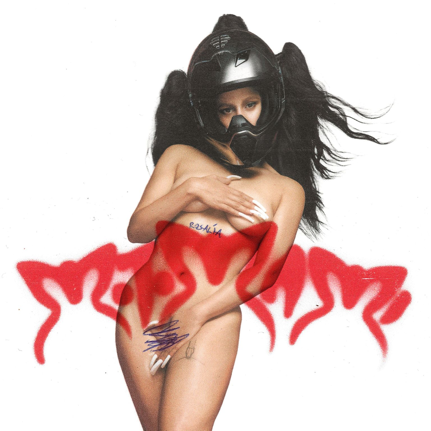 More than three years after the release of "El Mal Querer," the global success that catapulted her to international stardom, Rosalía returns with her third album. "Motomami" was released on March 18 and shows her versatility as an artist.
In November of last year, following the third anniversary of her most acclaimed album to date, the Spanish artist teased a little bit of her third studio album. She released the first single of the record titled "La Fama" featuring The Weeknd. The song is inspired by the Latin music genre bachata and was well-received.
It mixed two things that had fans going crazy: The Weeknd, who became the man of the moment after the recent success of his album "After Hours," and the expectation of wondering what musical route Rosalía was going to choose for her next album.
Having The Weeknd feature on a song was a massive feat for the Barcelona-born artist. It demonstrates how the music industry has changed greatly; a girl born and raised in Barcelona, whose music style is heavily influenced by traditional Spanish folklore, can make it in the industry.
And not only that, but she can remain relevant without having to forcibly sing in English and Americanize herself to have a bigger audience, which is a luxury that wasn't possible a few decades ago.
"Motomami" is not a continuation of "El Mal Querer." Rosalía's new aesthetic is more inclined to reggaeton and other Latin rhythms than before. With a more innovative vision, her lyrics gave fans a lot to talk about online.
Following the release of "La Fama," the artist released two other singles in February: "Saoko" and "Chicken Teriyaki." She also teased some of the lyrics of the song "Hentai." These three singles became widely controversial, as the lyrics don't make much sense at all.
"Saoko" and "Chicken Teriyaki," accompanied by loud beats and Rosalía's masterful voice singing words of complete nonsense, confused the Spanish-speaking fans. While they enjoyed the beat of the songs, they were kept in disarray, not knowing what to expect from the upcoming album.
"Unpopular opinion: "Saoko's lyrics are a mess, but the production sounds really good, and it's not the first song (nor the last) that this occurs to in the music industry… you are all being excessive with your critiques," a Twitter user stated in Spanish.
Instead of critically constructing the work, online users have continuously tried to underestimate Rosalía's musical skills.
"Just when I thought there wasn't a worst song than "Saoko," "Chicken Teriyaki is released," another Spanish-speaking user said on Twitter.
But with the release of "Motomami", Rosalía has surely proved all the fans who doubted her wrong. The 16-track album is the perfect mix of energetic rhythms and slow ballads. All songs included are heavily influenced by Latin beats such as bachata, dembow and reggaeton. Traditional Spanish folklore continue to be a present theme in her music.
The album flows smoothly from one song to the next one. It starts with "Saoko," one of the most energetic songs of the album with less lyrical sense and then finishes with "Sakura." In an emotional flamenco ballad, the artist sings about the prejudices of society, especially of the music industry.
She ends "Sakura" — and by default, her whole album — by singing, "reiré cuando tenga 80 y mire para atrás (I'll laugh once I'm 80 and look back on my life)."
With this, Rosalía tells listeners that she's doing exactly what she wants and what will make her proud once she's older.
Songs like "Saoko," "Hentai" and "Chicken Teriyaki" are not mistakes in this album. These songs are intentionally trendsetting and have created the expected effect: people are talking about them, for better or worse. They keep the conversation about the artist's new album going.
Slower songs such as "Bulerías," "Delirio de la Grandeza" and "Como un G" serve as a counterpart for the previously mentioned songs. They show that Rosalía is more than capable of creating beautiful and emotional art that actually makes sense.
With no doubt, Rosalía is having fun with her music, and with that, she's growing her success.
"#Motomami is the perfect combination of Rosalía's flamenco roots and the modern commercial mainstream music, I think it introduces a different spectrum of sounds and styles unlike any other Rosalía project, it's so explicit, vulnerable, chaotic & empowering af" a fan shared on Twitter.
"Motomami" has helped the singer earn the biggest debut for a female Spanish album in Spotify history, being the second most acclaimed 2020s album by a female soloist on Metatric.
Rosalía's revolutionary success is something to surely keep an eye on, as she is setting the standard for other artists with her vanguardist songs that keep everyone hooked to her persona.