Baruch professor wins Fulbright Arctic Chair award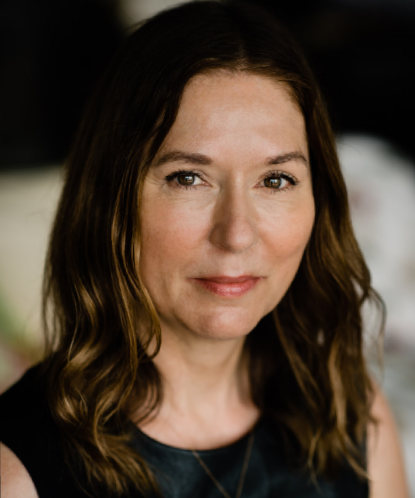 Alison Griffiths, Ph.D. and Baruch College professor of film and media studies at the Weissman School of Arts and Sciences, has earned the Fulbright Distinguished Arctic Scholar Award to Norway.
"I am proud to share this honor with Baruch College," Griffiths said. "The College's continued support of my scholarship has helped make this award possible."
The Arctic Chair, considered one of the most prestigious appointments in the Fulbright Scholarship Program, is a three to four-month grant to do research and lecture at any institution of higher education in Norway. Only one appointment is given per year.
Griffiths will be based in the National Library in Oslo with a secondary affiliation at the Arctic University in Tromsø, where she will be studying amateur films of Indigenous Sami people made between 1907 and 1960.
Griffiths will examine these films within broader historical and visual representations of the Arctic, using cartographic records from the Ginsberg Map Collection. She said she will be "reconnecting" these films to the Sámi community to explore "their significance and legacy."
"Amateur film proves to be a remarkable repository of Indigenous memory and history, capable of telling new stories about resilience, self-determination, as well as documenting environmental change," Griffiths said.
A self-described "film scholar who always is interested in film's use in the most unlikely of places," Griffiths has written three monographs and over 38 journal articles and book chapters.
Through her work, she has looked at film through different social and historical contexts, relating her findings to anthropology, modern cinema, sociology and environmental change.
She has written multiple award-winning books, including "Wondrous Difference: Cinema, Anthropology, and Turn-of-the-Century Visual Culture;" "Shivers Down Your Spine: Cinema, Museums, and the Immersive View;" and "Carceral Fantasies: Cinema and Prisons in Early Twentieth Century American."
She recently completed "Nomadic Cinema: A Cultural Geography of the Expedition Film," a book that explores films shot during the golden age of expedition during the inter-war period.
Griffiths has been a faculty member of Baruch's Department of Communication Studies since 1998 and CUNY Graduate Center's doctoral program in theater since 2004.
She is currently a CUNY Distinguished Professor of Film and Media Studies, the highest rank a CUNY professor can achieve. She is also the recipient of a Guggenheim Award, a project development grant from the American Council of Learned Societies and a Meyer Fellowship from the Huntington Library.
Deborah Balk and Frank Heiland, both Baruch professors of public affairs, have also been awarded funding for their research. They received the Interdisciplinary Research Grant for their project titled "Life and Death Among the Poorest Americans: An Examination of Indigent Burial."