Senate Meeting: USG provides campus construction update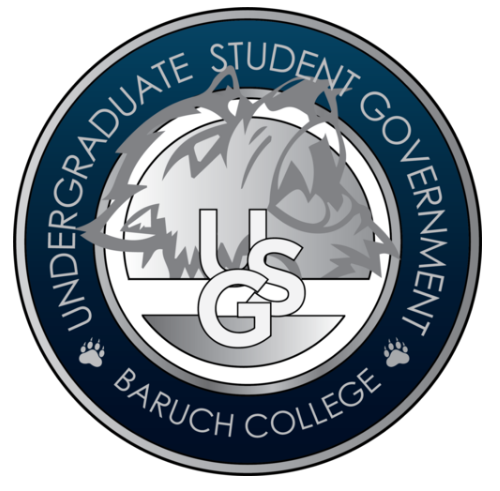 Baruch College's Undergraduate Student Government met for its eighth Senate meeting of the spring 2022 semester on March 15.
Vice President of Campus Affairs Erika Cumbe presented campus construction updates.
A full reopening of the fourth floor of the Library Building is delayed due to no lighting.
Vice President for Information Services and Dean of the Library Arthur Downing, Public Safety and Buildings and Grounds are collaborating to partially open the north side on March 15. The south side, with study rooms, remains closed.
The dining room, Kaplan Computing and Technology Center, Newman Library and Newman Vertical Campus classrooms 1-126, 1-135 and 1-130 are available as study spaces.
Ultraviolet filters are installed in the Lawrence and Eris Field Building to disinfect ventilated air. The filters are tamper-proof and safe to use.
Facade work on the Field Building is complete and the scaffolding was taken down. However, scaffolding remains below the Administration Building until maintenance is complete in late spring.
Code-compliant elevators are being installed in the Library Building and will be completed in spring 2023. Public Safety will provide Americans with Disabilities Act-accommodations to the second floor for two months while the elevator is out of service.
Upper-roof replacement in the Information and Technology Building starts in spring 2022 to address roof leaks and will be completed in fall 2022.
Vertical Campus terrazzo floor replacements on the first floor and lower level will be completed by fall 2022.
The Newman Hall elevator is out of service with an expected completion date of late spring as significant repairs are required. Only the first floor is ADA accessible.
Replacement of mechanical cooling and heating equipment is underway at the IT Building. Campus and Facilities Operations will implement a temporary solution.
Bathroom renovations at the Administration Building are delayed, with completion now expected by the end of April 2022.
The next phase will work on bathrooms located on the first, third and ninth floors of the building, the first floor of the IT Building and the third floor of the Vertical Campus.
Work is expected to be completed later in the summer. Several bathrooms will be ADA compliant and gender-neutral.
Elevators at the Newman Hall are out of service with an expected completion of late spring as significant repairs are required. Only the first floor will be ADA accessible.
If there are printer issues, Cumbe asks students to email her a picture of the error page and the printer's location at erika.cumbe@usg-baruch.com.
Chair of Philanthropy Jason Galak outlined the "Cute Pet Photo Contest." Submissions of a pet or an owner with their pet will take place April 4-12. The top eight photos for each category will be posted on Instagram to determine the winner.
Proceeds will go to a no-kill animal shelter. A photo submission is not required to donate.
Another fundraiser is in collaboration with Alpha Kappa Psi. USG will only be entitled to 50% of the funds, which Galak hopes will benefit a Ukraine-support fund.
Vice President of Academic Affairs Osvaldo Garcia did not attend the monthly faculty staff meeting. He will provide an update based on their minutes in the future.
Rep. Sen. Larry Gomez shared that the Board of Directors approved Athletic's purchase of new equipment for the fitness center.