NBA All-Star Weekend recap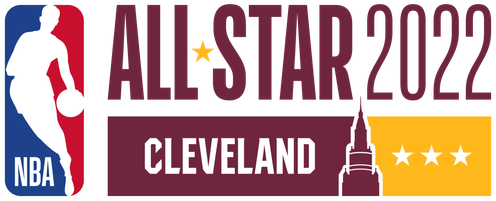 The National Basketball Association All-Star Weekend always provides fans with insane showings from the league's best, and despite some abysmal performances this weekend in Cleveland, the festivities didn't disappoint.
The All-Star Celebrity Game kicked off the weekend with teams led by NBA Hall of Famers Bill Walton and Dominique Wilkins.
Despite a dominant showing by Cleveland Browns defensive end Myles Garrett, Peloton Interactive instructor Alex Toussaint won MVP with 18 points that led to a Team Walton win, 65-51.
The Rising Stars game had a new format this year, consisting of four teams coached by NBA Hall of Famers Isiah Thomas, Gary Payton, Rick Barry and James Worthy competing in a mini-tournament. .
The games were also not time-based but score-based. The first two games were won by the team that scored 50 first. The last game, featuring the winners of the first two games, was won by whichever team scored 25 first.
All three games were close, but Team Barry clutched the tournament against Team Isiah, led by the tournament's MVP, Detroit's Cade Cunningham.
Saturday night featured the 3-Point Shooting Contest, a new skills challenge, as well as one of the worst slam dunk contests in recent memory.
The Skills Challenge also debuted a new format this year. Instead of individual participants, it was a team event featuring Team Cavs, Team Rooks and Team Antetokounmpo.
Cleveland's Evan Mobley secured the skills challenge for Team Cavs in the finals against Team Rooks by nailing a half-court shot at the 5.5 second mark.
Minnesota's Karl-Anthony Towns dominated the three-point contest, scoring a record breaking 29 in the final round to take home the crown. He is the first center to win the competition and the first big man since Kevin Love in 2012.
The Slam Dunk Contest was the worst iteration of the event since 2017. The only person who could easily get off a dunk was Obi Toppin, who won the contest. It sparked calls for the league to make changes or scrap the contest entirely.
In a thriller on Sunday night, Team LeBron beat Team Durant 163-160 on a turnaround jump shot by the Kid from Akron himself: LeBron James.
James ended the night with 24 points, eight assists and six rebounds, but the first ever All-Star Game Kobe Bryant MVP award went to Golden State's Stephen Curry, who dropped 50 points with an NBA-record 16 three-pointers..
Milwaukee's Giannis Antetokounmpo and Philadelphia's Joel Embiid also dominated the game, posting 30 points, 12 rebounds and six assists and 36 points, 10 rebounds and four assists, respectively.
Ja Morant had the highlight reel plays of the night, catching a lob from Atlanta's Trae Young to throw in a reverse jam, then catching another lob from Young later in the game to throw down a 360 jam.