Super Bowl halftime show celebrates hip hop classics with star-studded lineup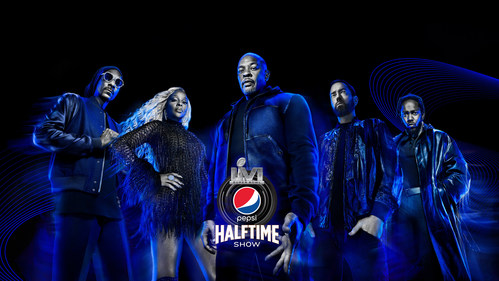 The hip-hop moguls of the Super Bowl halftime show performed an iconic throwback to the early 2000s at the Sunday night game.
Eminem, Dr. Dre, Kendrick Lamar, Snoop Dogg and Mary J. Blige, successfully showcased the longevity of their hits and the brilliance of their talents.
Guest performers accompanied these legends, including Anderson. Paak on the drums and 50 Cent.
Dr. Dre also added Sean Forbes and Warren "Wawa" Snipe to the setlist. Both men made history by being the first deaf rappers to perform at the halftime show since it began in 1967, according to HuffPost.
Songs like "Lose Yourself" by Eminem and "The Next Episode" by Dr. Dre featuring Snoop Dogg transported audiences around the world back in time, including the almost 70,000 people at Los Angeles' So-Fi Stadium. One could feel the excitement of fans through the television screen.
"Finally, a halftime show for the generation who had a six-disc CD changer in the trunk," stated one Twitter user.
Everything about this performance was masterful. The artists were in sync with each other, seamlessly transitioning songs. The sets were brilliant and accompanied by outfits worn by the artists that so clearly fit the early 2000s brief.
Combining all the singing, dancing and applause these artists received, this year's halftime show resembled a concert rather than a stage show. These artists brought culture and unforgettable music genres back to an audience who may find it challenging to navigate today's generation of music.
"Sundays are for football, but this Sunday is also about groundbreaking hip-hop production, elite-level rapping, and West Coast gangsta music," tweeted Apple Music before the big game.
Being the only Black woman who performed during this year's show, Blige checks off all the boxes of what it's like to deliver an unmatchable live performance.
'Me!, Me, me, me! Me with my team. Me with my friends. They're going to see us all shine. Not with ego, but confidence," Blige told USAToday when asked about what she wanted viewers to see.
This year's halftime show was so energetic and fun that viewers could almost forget which football teams were facing off for the entirety of those short 14 minutes. Talk about a show-stealer.