2022 Super Bowl: The Ticker staff and writers expertly predict the winner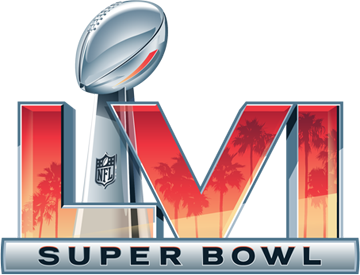 Edgar Llivisupa, Dani Heba, Fahim Khan, Emanuela Gallo, Aman Dharani, Amanda Salazar, Arianne Gonzalez, Alexandra Adelina Nita, Angelica Tejada, Yadira Gonzalez, Ma-Nogoy Faye, Caryl Anne Francia, Maya Demchak-Gottlieb, and Maleeka Zainab
February 5, 2022
The Los Angeles Rams and Cincinnati Bengals will face off at the 2022 Super Bowl in SoFi Stadium after prevailing in the NFL Conference Championship round. This will be the Rams' second Super Bowl in four years, having lost to the New England Patriots in 2019. For Cincinnati, this will be their first Super Bowl since 1999, when they  lost to the San Francisco 49ers.
In the lead up to the game, Ticker writers and masthead members predict the outcome.
Edgar Llivisupa – Sports Editor – Cincinnati Bengals
This wasn't supposed to be their year. Their division, arguably the best in football, included the Baltimore Ravens and Cleveland Browns, which were the teams predicted to beSuper Bowl contenders. Even the pesky Pittsburgh Steelers, fraudulent as their playoff chances were, stood in Bengals ways atop of the NFC North. Two years ago, the team was at the bottom of the league, a laughingstock precipitated by the failures of the Marvin Lewis era and their inability to win a playoff game. Yet behind first-round picks Joe Burrow and Ja'Marr Chase, the franchise's curse has been broken. Should we be surprised if they subvert expectations again?
Dani Heba – Copy Editor – Los Angeles Rams
As much as it would be incredible to see Joe Burrow pull what was a pathetic franchise just last year to win the Super Bowl on Feb. 13, I have to go  with the Rams.
The players on the Rams are simply too talented and have been around too long, so they definitely have a huge chip on their shoulder. This is especially true for Aaron Donald, who has been one of football's best for years now. Elite veterans like Matthew Stafford, Odell Beckham Jr. and Jalen Ramsey will be sure to bring their A-game. Plus, with Cooper Kupp, probably the best wide receiver in the NFL today, and Von Miller, 2015 Super Bowl 50 MVP with the Denver Broncos and one of the NFL's best defenders, the Rams have an unbelievable amount of talent.
This looks to be a great game. However, the Rams are too stacked and have too much to play for. If they can beat Tom Brady, they can beat anybody.
Fahim Khan – Sports Writer – Cincinnati Bengals
I believe the Bengals will ultimately win the Super Bowl. Yes, the Rams have Miller and Donald, and the Bengals have a weak offensive line. But Burrow has shown time after time that not only can he avoid hits, but he can also take multiple hits and still show up to make big plays. The Bengals also clearly have been the mentally stronger team throughout these playoffs, coming back from a large deficit to beat the heavily talented Kansas City Chiefs, while the Rams almost blew a large lead to the Tampa Bay Buccaneers and struggled to beat a less talented San Francisco 49ers team.
Emanuela Gallo – News Editor – Los Angeles Rams
I think the Rams will win because they are all around the better team. The Rams' defensive line with Donald and Miller will quickly get to the quarterback because the Bengals offensive line can barely hold up their own. The Ram's best corner, Ramsey, will shut down Chase and make him unavailable during the game.
Aman Dharani – Sports Writer – Los Angeles Rams
I believe the Rams will win the Super Bowl due to their tenacious defensive line and scheme. The Bengals didn't produce much of a push against the Chiefs but the Chiefs' reluctance to dink and dunk down the field ultimately did them in. I don't see that happening with the Rams. They were consistently graded as this season's best pass and run blocking defensive line. That, coupled with Beckham Jr's recent emergence in their passing game will simply be too much for the Bengals to keep up with.
Amanda Salazar – Editor in Chief – Cincinnati Bengals
For a non-football fan like me, choosing a team to root for whenever I watch a game tends to be a pretty arbitrary decision. I usually choose the team that's representing a city closest to New York and root for them or choose a team from a city that holds  some sort of emotional significance for me. When it comes to the Bengals versus the Rams, I don't really have a connection to either, so I'm looking at team colors, mascot uniforms and cheerleaders to make my decision. The Bengals' mascot is much cuter than the Rams', but has an unappealing name, Who Dey. The Bengals have better colors — their orange and black theme makes me think of my favorite holiday, Halloween — but the Rams have cuter cheerleading uniforms. The Bengals' cuter colors and tiger wins out, and they're the ones I'm rooting for this Super Bowl!
Arianne Gonzalez – Arts Editor – Los Angeles Rams
I know nothing about football or sports in general. Do I usually root for Californian teams on the basis of having family there and feeling that I'm representing them? Maybe. As sad as I am that the 49ers lost to the Rams on the merit of preferring San Francisco over Los Angeles as a city, I still think the Angelinos are set to take this Super Bowl win. Hopefully, they'll make up for the rather dismal show of the 2019 Super Bowl and become the second team to win the game at their home stadium.
Alexandra Adelina Nita – Graphics Editor – Los Angeles Rams
Every year with alarming regularity, the old sportsball championship finds a way of sneaking up on people who don't follow football —including this writer. As they crawl out from under the rock they've been living under, they might find themselves wondering how they too can participate in the fun. How can they possibly guess who will win?
Simple. Each team has its own fursona—otherwise known as a mascot—that embodies its ultimate destiny.
The history of Rams' mascot is one of unsurprising struggles for a team that won only one title in their four appearances in the Super Bowl since 1980,making them a perfect contender for the lowest–seeded matchup in its history. Originally named Ramster, he sported a face contorted into a painful grin that perfectly expressed the spirit of both a self-loathing Baphomet and a haunted Chuck E-Cheese animatronic. Ramster would be replaced by Rampage in 2010, a brawny, good-hearted lad who — despite the disappointment of not being named Ramses — approached the world with all the exuberance of a small German boy in lederhosen licking a lollipop. In short, he was a himbo king poised to lead his regulation helmet-clad subjects to victory.
On the other hand — or paw — Who Dey, the mascot of the Bengals, made a strong showing for a team nicknamed the "Bungles" in the past — no one is crueler or funnier than sports fans.
Who Dey's violently orange appearance and identity as a tiger endowed him with the powers of two of the most influential cats of the twenty-first century: the cynical cleverness of the gourmand known only as Garfield, and the optimism and raw vitality of the corporate powerhouse that is Tony the Tiger.
The two mascots might appear to be equally matched, but the truth is that one stands in a league of their own. As a prey animal, Rampage lives every day knowing that Who Dey could devour him like Saturn did to his own son—Rampage is living in the world of "Bearstars" and yet refuses to back down. And that makes him a far, far braver man.
Go Rams!
Angelica Tejada – Opinions Editor – Los Angeles Rams
I would like to preface my prediction with the fact that I am not knowledgeable about American football. When Super Bowl time comes around I usually tune in solely to watch the halftime show. Given this, I decided to ask my dad, who is somewhat knowledgeable about American football, which team he thinks will win. He said the Rams will win, thus that is my pick as well. Given the fact that the New York Mets is my favorite baseball team because of my dad, we shall see how far this prediction goes. Good luck Rams!
Yadira Gonzalez – Production Assistant – Cincinnati Bengals
The Bengals are already beating the Rams in one domain and that is on TikTok. While both teams have close to 1 million followers on the app, the Bengals have around 2 million more likes.. The Bengals page captures the team's laughable moments and even puts trending audio clips to good use. The MVP is undoubtedly the Bengal's social media coordinator. A team that can make it to the Super Bowl while producing viral content seems ready to steal the trophy on Feb. 13.
Ma-Nogoy Faye – Advertising Director – Cincinnati Bengals
I am not a huge fan of football, however, upon doing some research and using my own love of the NBA, I know for a fact that underdogs have a great chance of winning championship games. The Bengals are among the biggest underdogs ever to make the Super Bowl since 1977. If they are able to make it this far, and given the low confidence most spectators have in them winning, I believe this will give them fuel to shock NFL fans. In addition, for all their star power, the Rams closed out their  two recent playoff wins by the skin of their teeth. You might say that about the Bengals too, except the Rams were built as a "champion all-star" team. Lastly, even though this game will be taking place in the Rams' home state, the Bengals have performed well in away games this year. I am always one to root for the underdog and the Super Bowl is no exception. Good luck to both teams but go Bengals!
Caryl Anne Francia – Business Editor – Cincinnati Bengals
I don't follow football news so I'm not confident in my sports forecasting abilities. Instead of analyzing decades-worth of team statistics or flipping a coin, I will consult with two smart minds. Lola, the cat at my local 99¢ store, chose between two pieces of paper with both team names written on them. I also had Olivia, the kitten of sophomore Katerina Ventouratos, do the same. Other people have done the same for past Super Bowls, with some animals accurately. Both felines picked the Bengals, so I'll go with them.
Maya Demchak-Gottlieb – Copy Editor – Los Angeles Rams
For the 2022 Super Bowl, I predict that the Rams will be victorious, if for no other reason than I am a Ravens fan and I cannot stomach the thought of the Bengals becoming even more insufferable than they already are. While Bengals quarterback Burrow has flown under the radar of many sports commentators, he has the arrogance of a quarterback with 10 times more than his accomplishments. After eliminating the Los Vegas Raiders in the AFC Wild Card Round, 26-
19, Burrow said "I mean, it's exciting, but this was expected." Considering I was a one-score game it's a bit surprising that Burrow would be so dismissive of his opponent. Of course, Burrow has also said "I've won everywhere that I've been. I've never had a losing season in sports from the moment I was 5 years old. I'm not a loser," so maybe it's not all that surprising. Burrow says he's not a "loser" but Super Bowl LVI is the perfect opportunity for Burrow and the Bengals to get acquainted with defeat.
Maleeka Zainab – Business Manager – Cincinnati Bengals
I think the Bengals will win against the Rams when they face off in the 2022 Super Bowl. The Bengals have won three more games than the Rams against the spread, showing more practice and wins so, they have a better chance.