Queens County Farm Museum illuminates nature this winter
Life-size giraffes that glow, ladybugs that light up and sunflowers that shine bright. These were just some of the things to see at the Queens County Farm Museum's winter attraction, "Illuminate the Farm."
"Illuminate the Farm" was an outdoor, nighttime exhibit that features more than 1,000 lights — but it was more than just a holiday lights event. That's because all of the lights are in the form of lanterns in all different shapes, sizes and colors.
Each lantern was handmade by Chinese artisans, according to the farm's event page about the exhibit on its website. The lanterns were freestanding and depict farm and wild animals, fruits, vegetables, insects and flowers.
The exhibit ran from Nov. 25, 2021 through Jan. 23 with brief two to three day breaks throughout. "Illuminate the Farm" also ran daily during the holiday season from Dec. 16, 2021 through Jan. 2.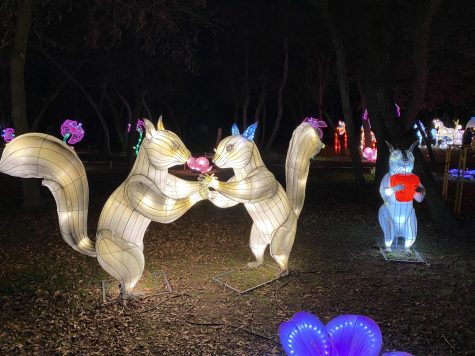 With tons of different brightly colored lanterns to see, "Illuminate the Farm" was a fun exhibit for families with young children, but also adults and couples.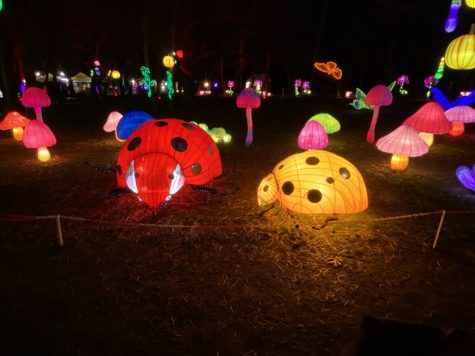 One installation was a pair of ladybugs that sat in front of a bed of funky mushrooms. The mushrooms were uniquely shaped, sized and colored from each other, with a few rainbow ones.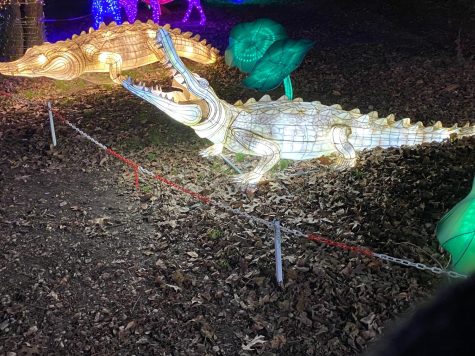 Some of the lanterns were animatronic, including the head of a unicorn posed to be driving a princess carriage, the wings of some butterflies and the mouth and head of an alligator, which opened and closed its mouth while bobbing its head.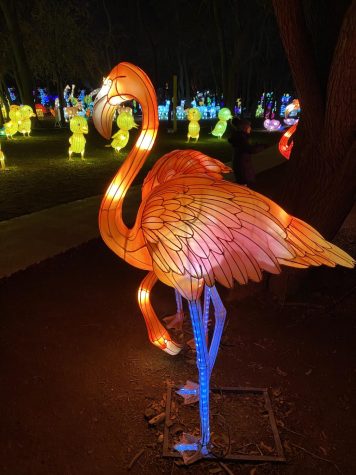 There were lanterns of flamingos, owls, squirrels, pigs, goats, llamas, cows, crickets, grasshoppers, chickens, rabbits, horses and a whole sea of ducklings.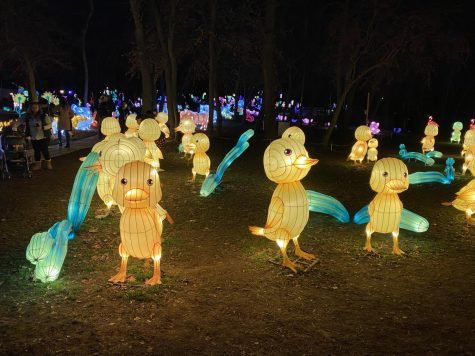 Additionally, "Illuminate the Farm" had a make-your-own wish lantern stand that, for an extra cost, allowed a small number of visitors to decorate their own lanterns.
There were also food trucks and stands, including a taco stand, a vegetarian food stand and one concession stand offering fried ice cream. Of course, though, one of the main hits was the hot chocolate.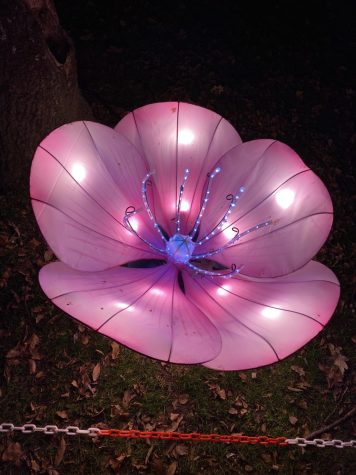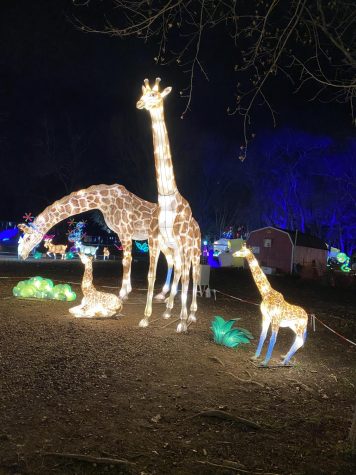 However, the main attraction was the tower of life-sized giraffes that were set up at the center of the exhibit. Adult giraffes tended to calves in a perfect arrangement for visitors to pose for photos.
The lanterns were arranged around six acres of the historic farm's 47 acres. The farm dates back to 1697, as New York City's largest site of undisturbed farmland and is one of the longest continuously farmed sites in New York State.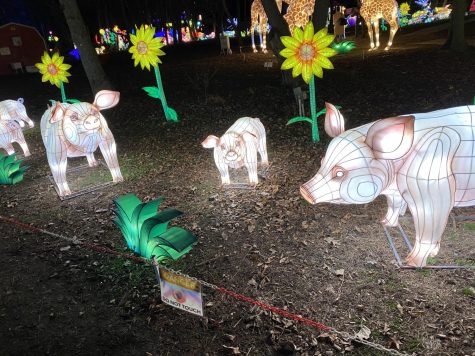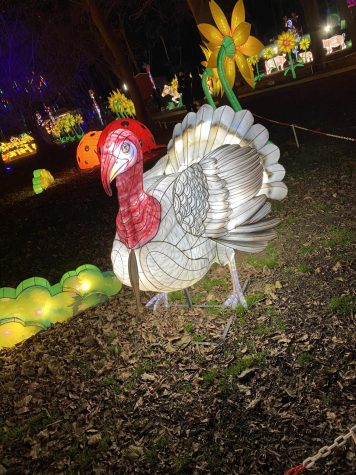 It is still actively farmed by staff and seasonal volunteers, who grow a range of crops on the land, including "perennial fruit, perennial vegetables, flowers, herbs and pollinator supporting plants," according to the farm's website.
The farm is also still home to livestock, including alpaca, steers, sheep, goats, honey bees, more than 100 hens and pigs.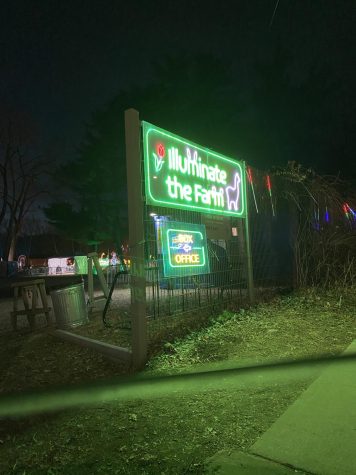 To learn about future events or to learn about the farm's grounds, history and regular admissions, go online to the Queens County Farm Museum's website, https://www.queensfarm.org.