Senate Meeting: Office of Student Life's Crystal Tejada announces her departure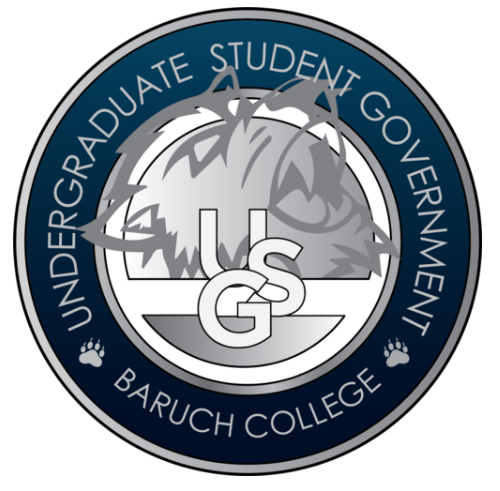 Baruch College's Undergraduate Student Government held its 12th Senate meeting of the fall 2021 semester on Nov. 30.
Interim Associate Director of Student Activities, Crystal Tejada, announced that she will leave Baruch at the end of the fall semester after five years with the school.
She announced her departure to USG before informing other students.
"I know it's been a super tough year with all the transitions and the changes, you know and kind of you all coming into your roles during a very challenging time, as we are kind of like you know driving the car while building it, so to speak, as we figure out what needs to be done," Tejada said.
This was her first semester advising USG.
"I do want to commend you all for sticking it through and putting student needs first and advocating for them and really making the best out of the situation … still being super productive about virtual engagement," she added. "It's been a pleasure working with you all . . . thank you all for letting me kind of like come in and letting me being your advisor. I appreciate every one of you."
Several USG members thanked Tejada for her collaborative efforts.
"It's been a pleasure working alongside with you and, you know, kind of navigating this unusual environment as we proceed to a normal college experience," USG Executive Vice President Richard Reyes said. "But of course, you've done amazing and I'm pretty sure I speak for all of us, we had a pleasure working alongside you and of course, we hope for the best for you and wish you luck in your future endeavors, wherever you may go."
USG President Alison Lee said she still remembered Tejada helping her with club chartering during her freshman year when she was a vice chair for the chair of clubs and organization.
"It's been a long four years but thank you for everything you've done for us," Lee said. "I hope that we can all just end out the year with a bang and we'll do, you know, our Bernie's and bring it all back so you can at least a good ending as well."
Chair of Philanthropy Jason Galak discussed how Tejada helped the Baruch community.
"Not only have you done so many things for us, but you've [done] so many different things for the school," he said. "I know you like spearheaded like a bunch of different — especially the [Latinx Heritage Month Planning] committee, definitely an amazing experience. Everything you've done for us and the school like I'd just like to give you a huge thanks on behalf of Baruch."
Tejada did not elaborate on her future endeavors.
Executive Secretary Yam-Yu Li said that she received a quote for printed versions of USG's "Undergraduate Student Survival Guide," adding that they would likely be available to students for the spring 2022 semester.