USG discusses 'Homecoming' and Tech Fee Committee update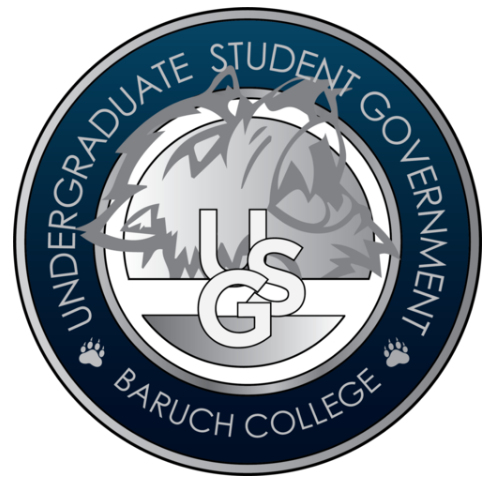 Baruch College's Undergraduate Student Government held its ninth Senate meeting of the fall 2021 semester on Nov. 2.
President Alison Lee said that there will be an opening ceremony for the Aaronson Student Center on Nov. 3 and Nov. 11. There will be a live tour on Instagram Live.
Vice President of Campus Affairs Erika Cumbe said that "Homecoming" will take place from Nov. 8 to Nov. 12. Raffles and giveaways will be given daily at either the Clivner=Field Plaza and Aaronson Student Center.
Chair of Clubs and Organizations Snigdha Sarker said that the event formerly known as "Battle of the Clubs" is now called "Bearcat Showdown." Ten clubs will participate.
There will be a music trivia event, "Do You Think You Know Music?," on Nov. 9, "Bearcat Showdown" on Nov. 10, "Game Night" on Nov. 11 and "Bearcat Talent" on Nov. 12.
Those interested in competing in "Bearcat Talent" can sign up by emailing a video showcasing their talent along with a description. The top three contestants will win a Fujifilm Mini 11 camera.
A daily quiz will be posted on USG's Instagram and the top four contestants with the highest score will win a grand prize, including "Homecoming"-branded apparel.
Rep. Sen. Humas Ali shared a Technology Fee Committee update after meeting with Vice President for Information Services and Dean of the Library Arthur Downing on Oct. 29.
There is an inventory of 188 mobile hotspots that students without internet access can request by accessing a Baruch page.
Zoom will be added to the software images used on laptops and desktops across Baruch before the start of the spring semester. The computers are reimaged in between semesters.
The scanners will be reinstalled, and other library services will be restored now that the vaccination deadline passed.
Downing spoke with the Vice President for Administration and Finance Katharine Cobb about the noise complaints in the library.
He said that there is no construction in the library that should be causing noise, as the roof repair project has not started and that it could be from the door replacement or a repair on another floor.
Humas and Cumbe said that students should email them if there is noise in the library.
Downing also asked where additional printers could be installed throughout the campus for student use.
Rep. Sen. Abdullah Mahdi asked Cumbe about the limited availability of the phone chargers in lockers around campus for students to rent.
Cumbe said that the mobile chargers are checked once a week because students are forgetting their passwords. She will follow up with additional information.
Lee said that the USG suite will open on Nov. 11 for Senate table members. The conference room will be open only for those on campus to access the virtual Senate meetings. The offices can be reserved up to two weeks in advance by contacting Executive Secretary Yam-Yu Li.
Li said that only two people can share an office at a time and that the offices may be available for other USG constituents in the spring semester. Clubs' executive boards are not allowed to reserve the office spaces nor the conference room.
Assistant Director of Leadership Development Dinetta Curtis said that the microwave, fridge and lockers won't be available. The Office of Student Life is working on opening the spaces pertaining to USG and student media organizations, including The Ticker, before other clubs.
The executive board nominated and voted in several students to board positions.
Asher Gonzalez, a sophomore, was nominated to the Faculty Disciplinary Committee. Prior to the vote, Gonzalez said that being part of his high school's mock trial team and having an internship at an international litigation firm made him a worthy candidate.
"Everybody deserves to be heard, everybody deserves to be able to say what they have to say whether they are guilty or not," he said. "I am willing to hear out people. I'm also willing to defend people if they're able to prove that they're innocent."
Gonzalez was elected in a 18-0-0 vote.
Nidhi Shah, sophomore, was nominated to the Health Board. Prior to the vote, Shah said that she was an advocate of mental health awareness and wanted to use her position to advance initiatives for students.
"My experience collaborating with multiple committees in my club, WIB [Women in Business] has given me the confidence that I can confidently make implement these changes by collaborating with P.A.W.S. [Office of Health and Wellness] and the officials within P.A.W.S.," she said.
Shah was elected in a 18-0-0 vote.
Vice Executive President Richard Reyes was nominated as Undergraduate Student Senate Alternate Delegate. Prior to the vote, Reyes said he decided to run for the position after receiving no interest from table members earlier in the semester.
"I was actually serving as USS Alt last semester because of an open position as well and I have some expertise USS, I'm with conversation with our USS delegates and making sure we are pushing forward Baruch's initiatives, and collaborating well with our USS Delegates across CUNY," he said.
Reyes was elected in a 18-0-0 vote.
Reyes said that additional board positions will be voted on in the next meeting.
Chair of Finance Tyler Yang presented a budget correction for ASCEND. Its allocated budget was incorrect due to a clerical error.
The club's budget was found to be a copy of Alpha Kappa Psi's 2021-2022 approved budget of $3,500. ASCEND originally requested a $6,000 budget.
While ASCEND began operating with its allocated budget, USG Executive Treasurer Lesli Cuamani said that the club needed additional funds because its spring events are more costly.
The budget modification passed 18-0-0. ASCEND's budget is now $7,400.
Rep. Sen. Larry Gomez asked the board whether he should charge students that want to participate in an upcoming virtual 5k due to rising costs.
Reyes said that because the event is sponsored by USG, students cannot be charged to participate but can be incentivized to donate. Curtis said that he can charge alumni that participate but not students because they pay an activity fee.
Chair of Arts Leslie Aucapina is looking for two candidates interested in the vice-chair position.
Chair of Philanthropy Jason Galak said that he reviewed and interviewed applicants for his two vice-chair positions.
Hamas said that he is planning two events. One is about body positivity in collaboration with the Our Beauty In All Sizes club.
Another event will address food shortages before Thanksgiving, in collaboration with Associate Director of Community Standard at the Office of Student Affairs Brandy Peer.