'Friends' star James Michael Tyler dies at 59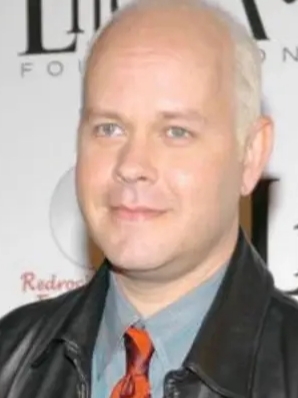 James Michael Tyler, the actor known for his role on "Friends," died on Oct. 21 in his Los Angeles home after fighting prostate cancer since the first diagnosis in 2018.
The most famous role Tyler took on as an actor was Gunther, the manager at Central Perk coffee shop, who loved Jennifer Aniston's character, Rachel Greene, in the television show "Friends," for ten seasons.
Tyler also appeared in other popular TV series like "Modern Music," "Scrubs" and "Sabrina the Teenage Witch."Tyler also won best actor at film festivals for his leading performances in two short films called "The Gesture and the Word" and "Processing."
Tyler's depiction of a poem titled "If You Knew" by Stephen Kalinich was turned into a video to increase recognition for the Prostate Cancer Foundation, according to the BBC.
"The world knew him as Gunther, the seventh Friend… but Michael's loved ones knew him as an actor, musician, cancer-awareness advocate, and loving husband. If you met him once you made a friend for life," Toni Benson, Tyler's manager, said in a statement.
The co creator of "Friends," David Crane, told BBC that Tyler began as an extra on the show and got the role of Gunther because of his experience as a barista. "As time went on, I think we realized he's funny — a really good actor," Crane said.
Writers of the show kept on adding to Gunther's role and found a plot about his crush for Rachel Greene. Crane also said that the humorous timing in Tyler's acting was so flawless that they had to ask him to decide on the gag line for an episode or scene.
"With just the littlest opportunity he created this indelible character," Crane summed up how Tyler made the character of Gunther so popular.
Tyler was cherished by a lot of people in his lifetime and he received several praises and tributes when he died, as reported in an article from BBC.
The "Friends" Twitter account tweeted, "Warner Bros. Television mourns the loss of James Michael Tyler, a beloved actor and integral part of our FRIENDS family. Our thoughts are with his family, friends, colleagues and fans."
The cast from "Friends," all honored Tyler.
Aniston said, in an Instagram post featuring photos and videos of Tyler, that "Friends" "would not have been the same" without Tyler as Gunther.
"Thank you for the laughter you brought to the show and to all of our lives. You will be so missed," Aniston also wrote.