USG provides updates on campus construction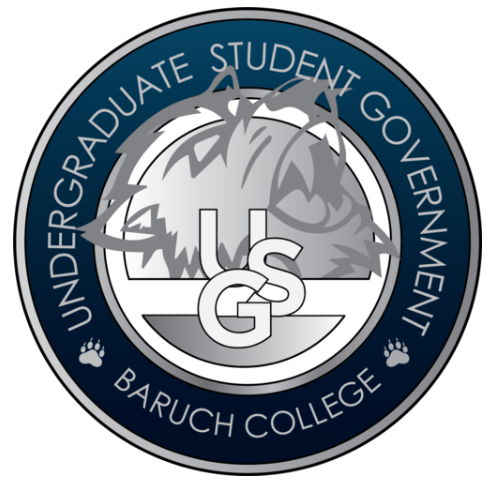 Baruch College's Undergraduate Student Government held its eighth Senate meeting of the fall 2021 semester on Oct. 26.
Vice President of Campus Affairs Erika Cumbe provided several updates on Baruch facilities after meeting with college officials.
Cumbe said that there are two construction projects underway at the library after speaking with Vice President for Information Services and Dean of the Library Arthur Downing. One is a necessary roof repair to prevent leaks following heavy storms. While construction was typically performed at night, it is being hastened to be completed before winter starts.
The second project will install new shelving on the fourth floor of the library. While work on the north wing is complete, it is expected to be completed on the south wing later this fall.
Downing will follow up with Cumbe on the construction schedule and contractor information. Cumbe also mentioned that there is a precedent of halting construction on certain days due to exams.
She offered solutions including obtaining more noise-canceling headphones for students with help from the Tech Committee, asking for construction to be stopped on finals week, if not completed, and having students use study spaces that are opening in the coming weeks.
Cumbe confirmed that scanners and keyboards were removed after being considered high touch areas. Baruch's Reopening Committee is discussing making the scanners available during the spring semester.
There is also the possibility that the second floor of the library building will be converted to a seating area to address the seating shortage.
Scaffolding will be installed on the sidewalk near the Lawrence and Eris Field building in order to accommodate regular facade inspections mandated by city law. The contractor will try to reduce noise and work around when classes are in session. It is expected to be completed by early 2022.
New Americans with Disabilities Act-compliant doors are being installed at the Newman Vertical Campus and the Information and Technology Building. The work will also include renovation of lobby areas and is expected to be completed early next year.
Rep. Sen. Shokhrukh Dustmurodov said that Zoom is not downloaded on the MacBooks that Baruch loans to students because there is a web-accessible version, according to Downing. USG President Alison Lee said that certain meetings require authentication and may not work on the web version.
Cumba contacted Public Safety Chief Robert Curry after students in the library were not able to hear the fire alarms during a fire drill on Oct. 21. Chair of Philanthropy Jason Galak said he has a video of the study room during the drill.
Baruch is working on improving wireless connectivity. The college negotiated to purchase wireless hotspots at a 50% discount and can order more if necessary.
There are also plans to improve the Wi-Fi but Baruch is waiting for equipment shipments due to global supply chain issues. The project will be delayed by five months and is likely to be completed by fall 2022.
The terrazzo flooring throughout the NVC will be replaced following portions being delaminated. The project will be completed in phases with work within high-traffic areas taking place during the winter break.
The replacement is expected to be completed by summer 2022.
The Lawrence and Eris Field building is under phase two of its renovation. This phase is currently at the design phase and will include ADA-compliant restrooms and new classrooms on the sixth and seventh floors.
The roof and elevators at the IT Building are being refurbished. The elevators will have new code-compliant controls and make additional stops. Work begins this month and is expected to be completed in late 2022.
The lower roof replacement is underway and expected to be completed by spring 2021. The upper roof replacement is expected to begin in spring 2022 with a fall 2022 completion.
Restroom renovations at the Administration Building will begin this fall in two phases. The first phase will see bathrooms on the second, fourth, fifth, sixth and seventh floors renovated to be ADA-compliant and is expected to be completed this semester.
The second phase will see restroom renovations on the first, third and ninth floors. Work is expected to start later this fall and will be completed in early 2022.
The eighth and 10th-floor restrooms were renovated last year under a separate contract.
Cumbe also said that the Auxiliary Enterprises Board within USG can address vending machine issues that were raised in a previous Senate meeting.
Interim Associate Director of Student Activities Crystal Tejada said that the Weismann School of Arts and Sciences is looking for a guest speaker for an upcoming veterans event on Nov. 9. Student veterans or veteran family members can email Tejada if they're interested. President S. David Wu will be in attendance.
Tejada also said that Baruch is hiring a Veterans Liaison after the hiring freeze is lifted. Filling that position is a priority for Vice President for Student Affairs and Dean of Students Art King, according to Tejada.
Rep. Sen. Michele Liang said that she will host an event with the Counseling Center on Nov. 4 that will review how to identify people who need mental health support and encourage them to seek it.
Cumbe said that "Homecoming" marketing materials will be distributed on Nov. 1. "Homecoming" will take place from Nov. 8 to Nov. 12.
Chair of Clubs and Organizations Snigdha Sarker provided updates on the "Battle of the Clubs" event that will take place during "Homecoming" week, on Nov. 10. The event will undergo a name change following confusion with a similarly named UCLA event.
Sarker is also looking for more clubs to take part in the game-show style competition. Six club members are required for clubs to participate. The first 10 clubs to respond to the distributed form will partake in the event. The top three finalists will receive between $300 to $500 in merchandise funds.
Chair of Arts Leslie Aucapina said that the Halloween photo booth was to be held on Oct. 28. Candy will be given, Lexicon will attend and participants can receive their photos via email, she said.
Aucapina said that applications for two vice-chair positions remain open until Nov. 8.
Chair of Appeals Julie Margolin presented an appeal from the Vietnamese Student Association for their annual "Paris by Night" event on Dec. 2. Margolin presented an allocation of $2,200 that would allow the club to contract their main performer.
VSA President Zhi Kuans attended the Senate meeting and said that live performers were the biggest cost in hosting "Paris by Night."
The appeal passed 18-0-0. The club will have $5,700 in funding for the event.
Vice President of Legislative Affairs Karina Chiqui mentioned an upcoming "Climate Change Awareness" event. Tejada said that Chiqui should consider a digital form to avoid using high contact items such as pens, pencils and paper.
Rep. Sen. Anya Ballantyne was not in attendance.