Miscommunication among administration leads to last-minute modality changes, PSC says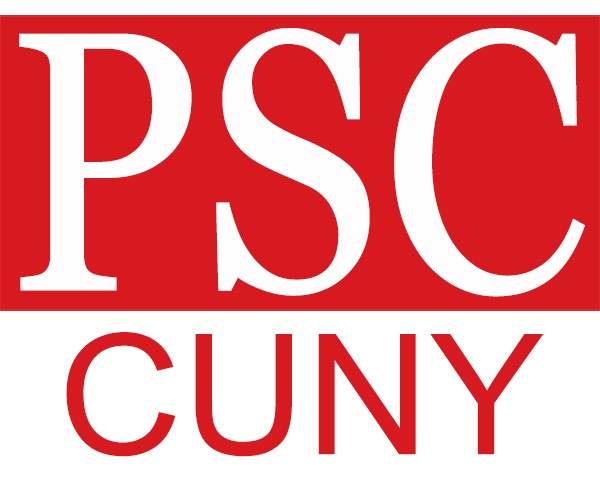 Iraj Zia, Photography Editor
October 15, 2021
Miscommunication among the CUNY administration led to last-minute modality changes at the start of the fall 2021 semester, according to the Baruch College chapter chair of the Professional Staff Congress, the CUNY faculty and staff union.
Earlier in the semester, Baruch students faced trouble navigating sudden changes to their classes' mode of instruction.
To learn about the details of the management process behind these decisions, The Ticker reached out, through email, to Baruch PSC Chapter Chair Vincent DiGirolamo, who is also an associate history professor.
He commented on the difficulties leading up to the semester, particularly in regard to modality changes and vaccine mandates.
In regard to the initial scheduling process, he said that in spring 2021, individual faculty members were asked their preferred mode of teaching for the fall semester.
Over the summer, PSC began conducting walkthroughs to investigate COVID-19 measures on campus, calling attention to the need for more preparation regarding ventilation systems and social distancing measures.
As the Delta variant surged in New York City, some faculty members began questioning their modality choices.
"Faculty were asking their chairs, department chairs, and they were asking the provost, asking the president, 'Can we switch, as was indicated when we made these decisions? Can we switch from in person to hybrid or to fully remote?'" he said.
The Baruch PSC Chapter executive committee wrote to President S. David Wu, Provost and senior vice president for academic affairs Linda Essig and other administrators on Aug. 19 regarding these concerns.
"While we are not making wholesale modality changes, please remember that individual faculty have discretion over how they manage their classes and deliver on student learning outcomes," Wu wrote in his response letter.
PSC had also received word from faculty members claiming that the Zicklin School of Business had informed faculty members scheduled for in-person or hybrid classes that they had the discretion to teach fully online until further notice.
Noting these communications, DiGirolamo consulted the executive committee and the PSC central officers.
PSC sent out a letter to its faculty members on Aug. 23.
"Building on these messages, we wanted to reiterate to our members teaching classes this fall that you have flexibility and discretion in scheduling your in-person meetings," the letter said.
The letter also noted that unvaccinated students were able to register for in-person and hybrid courses, despite CUNY's assurances that it would not be allowed.
However, DiGirolamo said that PSC warned faculty members against unilateral actions.
"Don't do anything unilaterally, don't announce it to the students, but do inform and tell your Chair this is what you think of doing," he said he told the union members.
PSC was soon informed that they were mistaken.
"Then the word came out, first from the provost and then from the deans of the three schools, saying, 'No, the union is misinformed. You do not have the discretion to change modality'," DiGirolamo said.
Baruch Labor Designee Olga Dais reached out to PSC, stating that Zicklin had not released such a policy about modality.
Zicklin Dean H. Fenwick Huss clarified the policy on Aug. 24, according to DiGirolamo.
"Colleagues, while we have discussed that the faculty have discretion on how they manage their classes and deliver on student learning outcomes, faculty cannot change the modality of their previously scheduled classes," he said. "That is CUNY policy."
DiGirolamo then sent out a notice to PSC faculty members noting his error.
"I was not incorrect in saying these department chairs had told them they could," he told The Ticker. "I was incorrect in saying that this is a Zicklin policy."
Still, students have seen class modalities change in the fall 2021 semester.
When asked about these changes, DiGirolamo said that he has not verified the reason for the change with the provost.
However, he noted that faculty members reported to him that they had been instructed to meet only virtually for a period of time due to COVID-19 outbreaks and unverified vaccination statuses.
"This is the administration acting, I think, proactively cautiously by informing instructors to teach online," he said. "They're getting reports of outbreaks or infections within a certain class so they're telling their instructors 'All right, no more in person, for the time being.'"
He also said that during spring and summer, CUNY had requested faculty to consider teaching in-person classes in order to reach their goals for fall 2021.
DiGirolamo expressed the union's displeasure about having a target number of in-person classes.
"It's like, well who made this 50% target?" he said. "I didn't make it, the union had no say in this. So why didn't you put 40% or 60%? Where did you come up with that number?"
"I didn't hear any sort of strong-arm techniques or tactics. As far as I know, it was a request," he added.
He asserted that faculty still had the right to choose modalities for their own classes.
"In terms of our collective bargaining agreement, in terms of our contract, it is not something we have acknowledged that management has the right to tell us what mode they want us to teach," he said. "They cannot demand that I teach online next fall, or in-person. They can have target dates, they can have target numbers, and incentivize it. But we have not sat across the table and hashed out that issue."
CUNY Chancellor Félix Matos Rodríguez then announced that all students wishing to visit CUNY campuses for any reason must be fully vaccinated by the end of September.
However, DiGirolamo confirmed that there was no vaccine mandate for faculty and staff.
"It appears to be a kind of a double standard, but that was not imposed," he said.
PSC has not taken an official stance on requiring vaccination for faculty and staff, as union members seem to be divided on the issue.
Many have already been vaccinated, and some have even called for a vaccination mandate for faculty and staff. However, other members believe a mandate is a violation of individual and worker's rights.
"There are anti-vaxxers among the faculty and staff, who I think to this day have not gotten their vaccines," DiGirolamo said. "And even if they have gotten it, they do not want it to be mandated."
Unvaccinated faculty members must present a negative COVID-19 test once a week.
DiGirolamo said that he is sympathetic to the administration's struggles.
"I understand that conditions on the ground are changing, and that policies need to change in terms of converting from in-person to online," he said. "So, some of this uncertainty, some of this last-minute deviations are in the nature of the pandemic and trying to respond to changing conditions."
However, he maintained that the administration could have done a better job at communicating and articulating their policies.
"Better communication, and maybe some consistent message, rather than one message coming from this department chair, that department chair, the provost, and then the deans," he said. "They were not all on the same page. I guess the bottom line is that there was confusion, there was changing policy, and there was poor communication on the part of the administration. I'm accused of spreading misinformation, but I will say there was plenty of ambiguous and changing information coming from Baruch's administration on this issue."