Senate Meeting: USG passes resolution protecting students from vaccine mandate enforcement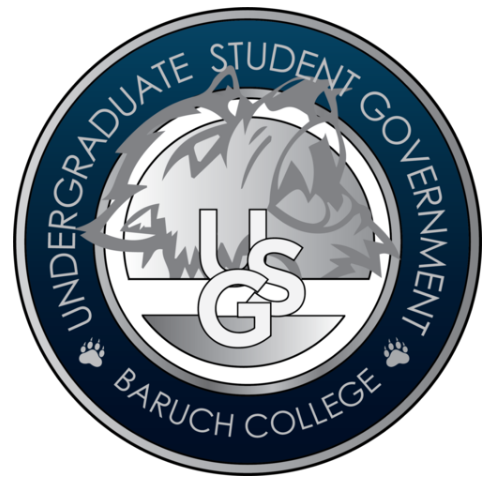 Baruch College's Undergraduate Student Government held its fifth Senate meeting of the fall 2021 semester on Oct. 5.
President Allison Lee presented a resolution to protect students from academic withdrawal as a consequence of CUNY's vaccine mandate.
The resolution calls for neither CUNY nor Baruch to withdraw students from their classes. The college would create a plan for students to continue submitting exemptions or vaccination verification.
The resolution also asks Baruch to allow students to choose their preferred instruction model when registering for classes.
The board voted to pass the resolution, which was its first one this semester, 19-0-0.
The Undergraduate Student Senate and USGs from other CUNY campuses are also working on their own resolutions.
The lack of a faculty vaccine mandate was mentioned. Assistant Director of Leadership Development Dinetta Curtis said CUNY allowed faculty to get tested at specific locations, requiring a negative result within seven days of accessing the campus.
Vice President of Legislative Affairs Karina Chiqui presented a letter for USG to sign supporting efforts to pass the "Hunger Free Campus Act" in New York. The bill would provide $10 million in grants for universities and colleges to form food pantries, create SNAP application opportunities and other support services for students facing food insecurity.
According to Swipe Out Hunger, one of the bill's sponsors, 48% of CUNY students faced food insecurities in 2019. A similar version of the bill passed in New Jersey in 2019.
The board voted to support the bill 19-0-0.
Vice President of Campus Affair Erika Cumbe said that homecoming week was delayed to Nov. 8 to wait for the delivery of giveaways.
Rep. Sen. Humas Ali and Rep. Sen. Shock Dustmurodov reported from the first Technology Fee Committee meeting on Sept. 30.
Issues mentioned included poor Wi-Fi quality and out-of-service elevators. Dustmurodov said that the elevators are being repaired and that the Wi-Fi at the Lawrence & Eris Field Building will be improved by implementing Wi-Fi carts.
Adding additional printers to the buildings was also discussed during the meeting.
HyFlex classes continue to be tested. Seven classrooms utilize multiple microphones and cameras to imitate the classroom experience at home.
Ali and Dustmurodov will provide a student survey to gain feedback on areas that could be improved. Current projects will be outlined.
Vice President of Academic Affairs Osvaldo Garcia mentioned issues with the vending machines, sharing that a professor was charged $100. Others have dealt with stuck merchandise. These issues will be raised in the next Tech Fee meeting.
Garcia will attend October's faculty meeting. He asked his colleagues about which concerns he should raise.
The board offered questions about a lack of a faculty vaccine mandate, an update on the new computer science minor and course modalities as registration approaches for spring 2022.
Rep. Sen. Damani Heywood asked Garcia to inquire if STA 3000 could be added as a requirement to the data analytics track for the computer information system major.
Chair of Philanthropy Jason Galak reported an incident he overheard between an unvaccinated student and a public safety officer.
The student wasn't allowed by the officer to enter the campus while possessing a valid exemption, according to Galak.
He asked during the meeting if officers were aware of the vaccination policy.
Curtis said that students should contact the Office of Student Life if they see or are involved in any incidents.
Cumbe announced that her immigration resource event will take place on Oct 21. Sosa Law will make a presentation. Cumbe is looking for Dreamers or undocumented students to serve as guest speakers to share their academic experiences.
Heywood is planning a self-defense event and will consult the Center for Anti-Violence Education. The board suggested topics including avoiding use of excessive force, domestic violence, legality of self-defense tools and how to obtain them.
Garcia is also planning an immigration resource event that will focus on fellowship programs including one by the nonprofit America Needs You. He is looking for program mentors who would speak about the program and how to apply.
Chair of Clubs and Organizations Snigdha Sarker said that "Battle of the Clubs" will take place during homecoming week. Clubs will compete in games from shows like "Jeopardy" and "Family Feud."