Senate Meeting: USG elects new officials, allocates funds to two clubs and discusses events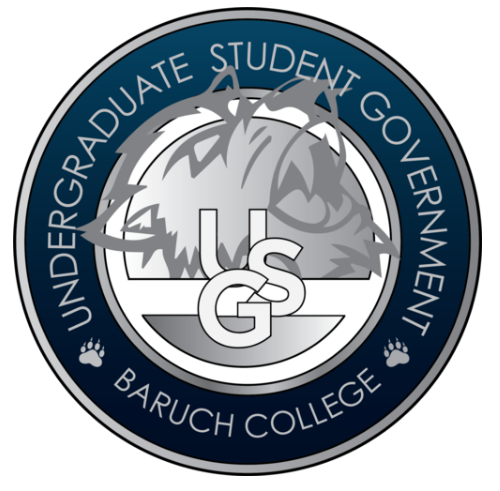 Baruch College's Undergraduate Student Government held its second Senate meeting of the fall 2021 semester on Sept. 14.
Rep. Sen. Leslie Aucapina was nominated for Chair of Arts and won via a 16-0-0 vote.
Rep. Sen. Jason Galak was nominated for Chair of Philanthropy and won via a 16-0-0 vote.
USS Alternate Delegate Daniel Flores was nominated for USS Main Delegate and won via a 160-0 vote.
"This will be an era of transparency on my end, and it will be the era of making sure that the regular Baruch College student is heard at the USS," Flores said following his victory.
He will serve alongside current USS Delegate Ashley Chen.
Executive Vice President Richard Reyes appointed Vice President of Student Affairs Laiba Hussain to President Pro Tempore.
In a report, Brianna Staten, international marketing senior and former executive vice president  of USG, raised concerns about professors' lack of accountability in inadequately informing students if classes transitioned online.
"Baruch is a majority commuter school," she said. "As of recently I've seen a lot of students arriving to Baruch College and then they find out [their] class has been switched to online at the last minute and there's no accountability to the professor that happens to. If the roles were reversed, if I, the student, missed class I would be penalized."
She proposed requiring professors to post their teaching schedules ahead of time. Assistant Director of Leadership Development Dinetta Curtis will determine the best way to involve Provost Linda Essig.
Chair of Finance Tyler Yang shared two budgets. The budget for Women in Business was approved 16-0-0 for $9,570. The club requested $10,000, the maximum allotment.
The budget for Muslim Business Association was approved 16-0-0 for $3,755. The club proposed $3,750, 15% lower than last year.
Several members questioned high budget allotments given the possibility that student life will remain virtual into the spring semester. Yang told club leaders to plan more virtual events, given the uncertainty.
"We're not going to punish clubs for not having spent their money," Reyes said.
President Alison Lee added that clubs start at the base amount when chartered and receive more funding based on growth. It wouldn't make sense to decrease their budgets due to pandemicrelated circumstances, according to her.
"It would be wrong for us to take away the money for them to just have to rebuild it and grow if it was cut," she said.
Curtis added that clubs have adapted to online events, and the cost for software is higher than refreshments.
Lee announced the Tiki Booth will be pushed to October because USG is waiting for additional materials.
Vice President of Campus Affairs Erika Cumbe discussed a weeklong immigration resource week planned for October.
It is in collaboration with Vice President of Academic Affairs Osvaldo Garcia and Vice President of Legislative Affairs Karina Chiqui. The aim is to inform students about scholarships and fellowships.
Chiqui announced that a National Voter Registration Day event will be hosted on Sept. 28 via Zoom with an N.Y.C. Votes official, an elected official and a student organizer. Tabling on the plaza will also take place next month to register voters.
Rep. Sen. Michele Liang announced two mental health awareness events. One will be with the Jed Foundation on Sept. 28. The second, titled "Let's Talk About It," will discuss how to manage stress.
Cumbe is also planning three virtual events for homecoming with raffle giveaways.
Rep. Sen. Larry Gomez is seeking to host a 5K race to raise funds for either breast cancer awareness or first responders.