Senate Meeting: Final meeting focuses on budget allocations and Greek life moratorium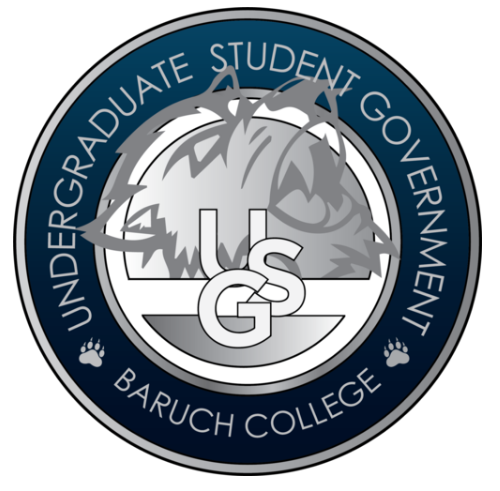 Baruch College's Undergraduate Student Government held its 12th and final Senate meeting of the spring 2021 semester on May 11.
Chair of Clubs and Organizations Alison Lee presented the Association for Women in Mathematics, a new student organization seeking to be chartered.
The executive board — President Yingyi Zhu, Vice President Minghui Qi, Secretary Yao Jiang and Event Coordinator Gar Bi Chan — gave a presentation on their club.
Founded in 1971, AWM is a nonprofit organization that leads women in the mathematical sciences. It is focused on the pipeline for these women with career-focused programming.
The Baruch chapter of AWM seeks to increase interest in mathematics, foster a community of interested students and discuss women's contributions to science, technology, engineering and mathematics. Its goals also include providing academic and professional opportunities.
AWM held three events during the spring 2021 semester: a general interest meeting, a social event with the Baruch Actuarial Science club and a senior talk. In the future, AWM plans to include more social events, begin a weekly email newsletter, host guest speakers, hold mathematics discussions and form a mentorship program.
The motion to charter AWM was passed by USG.
Chair of Finance Lesli Cuamani next reviewed USG's official budget for the 2021-2022 school year.
The total approved amount for allocated club budgets was $247,422, an increase from the original $189,095. The additional $58,327 was given for accounting, auditing and ASSN Overhead fees.
The proposed USG programming budget was $278,884. The final approved amount — $280,796 — was larger due to a $1,912 increase in mandatory costs.
The approved amount for the USG operating budget was $225,559. It was increased due to mandatory expenses, specifically association operation and accounting unit costs.
Executive Vice President Briana Staten discussed a USG event titled "Local Elections 101: The Importance of Being Civically Engaged." It took place on May 11 and featured guests James Vacca and Costa Constantinides, two former New York City council members.
The Greek life moratorium, which has not been addressed since the open discussion on March 16, was brought up next.
Several USG members said that they didn't receive sufficient time or knowledge to make the decision to reinstate Greek life at Baruch.
The motion to extend the moratorium for three years was passed.
Staten also announced that finance professor Terrence Martell shared the Baruch Faculty Senate's operating budget resolution, as discussed in the previous senate meeting.
USG felt that it had not received enough information or time to address the issue, since it was the last meeting of the semester.
The resolution, which discussed how Baruch students pay a higher percentage of the school's operating budget than students at other colleges do, cited the large Asian American and Pacific Islander community at Baruch as a reason why the percentage students pay toward the operating budget should be lowered. It referenced how May is Asian American and Pacific Islanders Heritage Month, and that makes it even more important for this issue to be addressed.
Several members expressed discontent with these references.
They said that there is no need to highlight Asian American and Pacific Islanders' issues to gain legitimacy since the issue affects all students.
The references were also described as "tokenism," monopolizing the community for gain.
As a result, USG agreed to table the discussion, looking forward to working with Martell next year to potentially pass a resolution.
Many members, including President Tony Chen and Staten, gave thanks to their coworkers for their hard work and participation during the 2020-2021 school year.