Senate Meeting: USG elects new VP Of Student Affairs and USS Delegate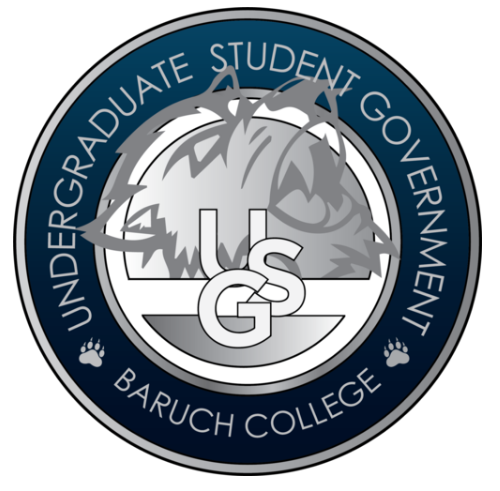 Baruch College's Undergraduate Student Government held its tenth Senate meeting of the spring 2021 semester on April 27.
USG first reviewed application videos for the position of vice president of student affairs.
The first applicant, Natalia Flores, is a freshman pursuing a double major in economics and communication studies.
In her video, she spoke about how graduating high school and then beginning college during a pandemic taught her resilience. She also learned how to work under pressure and in unprecedented situations.
Flores also discussed how student life, such as USG events, kept her connected to the Baruch community. Her goals for the position consist of prioritizing mental health and social justice.
The second applicant, Gia Cerulli, is a freshman majoring in international business. She described herself as assertive, persistent and a good listener.
Cerulli spoke about her experience participating in the Girl Scouts and the student government at the high school she attended.
Following an executive session, USG decided to choose Flores to be the new vice president of student affairs.
Due to former University Student Senate Delegate Joel De La Cruz's resignation, this position was also in need of a replacement.
USG passed a motion to elect Chair of Philanthropy Osvaldo Garcia as the new USS delegate.
Chair of Finance Lesli Cuamani next reviewed the budgets of numerous student organizations for the 2021-2022 school year.
She discussed taking past budget usage into consideration when making her decisions.
Cuamani also allocated no funds for the refreshment lines and decreased the funds for the supply lines.
Alpha Phi Omega requested $5,075 but was allocated $1,790. Its spending history decreased in the past two years but seemed to be growing now, according to Cuamani.
The Filipinos Uniting Students in Other Nations club proposed a budget of $7,860. It has used 85% of its budget in the past, showing good spending habits. It was allocated $7,130.
Baruch's Model United Nations team requested $6,195. A large part of its budget goes toward conferences, such as National Model United Nations and Columbia University Model United Nations. USG allocated BMUN $5,360.
The Public Relations Student Society of America proposed a budget of $270 but was allocated $250 due to decreased club growth.
The Student Organization for Caribbean Appreciation requested $5,445. It has used more than 95% of its budget in past years, excluding last year due to the COVID-19 pandemic. USG allocated SOCA $4,730.
The Socrates Hellenic Society proposed an amount of $685 and was allocated $300.
The South Asian Student Association requested $6,930. Cuamani said that it has a decent spending history. USG allocated SASA $4,640.
TAMID was allocated its proposed amount, $130, due to its good spending history.
The United Chinese Language Association requested $9,970. It has had good club growth, according to Cuamani. USG allocated UCLA $9,350.
The Vietnamese Student Association proposed a budget of $9,960 and received $9,000.
Wall Street Club requested $8,020. Cuamani said it has shown growth and good spending behavior. USG allocated $7,680 to its budget.
Marketers of Baruch proposed an amount of $2,920 and received $2,065.
Executive Vice President Briana Staten next gave a report on the field experiment by professor Theodore Joyce, which was discussed in last week's senate meeting.
The experiment used the SAM program. The students were broken into two randomized groups and experienced the same experiment.
Before the assignment, students received an email stating that SAM can detect cheating. Students that were caught cheating were reminded of the warning. They were asked to come forward without penalty. The program didn't report to the professor but rather allowed the students to redo the assignment.
It found that many students apologize and express remorse. It prevents future cheating behavior without hindering the student academically since the professor was not notified.
USG members expressed a desire to see documentation of the setup.