Interim provost announces grading policy and extension of 'W' deadline for spring 2021 semester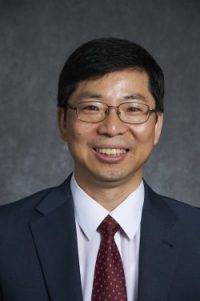 Baruch College's Interim Provost and Senior Vice President for Academic Affairs Myung-Soo Lee announced that the college will not continue with the Credit/No Credit grading policy but that the "W" policy will be permanently extended for spring 2021 and future semesters.
This announcement comes after Baruch President S. David Wu declared back in December that the college would be only allowing the CR/NC policy only for the fall 2020 semester, which was followed with exceptions made throughout the three schools within Baruch.
"In December 2020, CUNY leadership gave colleges the ability to implement a flexible grading policy for the Fall 2020 semester only. In keeping with CUNY's direction, Baruch enacted a policy that allowed undergraduate students to choose a Credit/No Credit (CR/NC) designation for courses, with exceptions," Lee said. "Fast forward to Spring 2021, our current semester: CUNY is encouraging each college to adopt a campus-specific policy."
According to the statement, Baruch's Academic Council had "debated the pros and cons" for the policy and some of the critical considerations, which includes, "The integrity of Baruch degree programs, students' preparation for upper-level courses, competitiveness of Baruch graduates entering the job market and the competitiveness of Baruch students when applying for scholarships, graduate schools and internships."
Students have expressed mixed responses to the news of the policy changes for spring 2021 and future semesters.
The Ticker posted a Google Form on Facebook asking for student opinions on the situation.
One participant, who preferred to be anonymous, stated that they are not surprised at the college's move to not continue the policy for students under these circumstances.
"Baruch has proven at every opportunity during the pandemic that they care more about the institution than the kids who fund and attend it," the student said.
Despite Baruch not continuing with the CR/NC policy, CUNY announced the adaptation of the option to extend the deadline to withdraw "W" from a course "until the last day of class in a given semester." This flexibility is made available to all Baruch students for the spring 2021 semester and beyond.
For fall 2020, Baruch extended the "last day to withdraw from a course with a grade of W" to Dec. 15.
"I know some of you will be disappointed with the decision not to enact a more flexible grading policy for Spring 2021. While understandable, I assure you that the issue was examined with great care and compassion—and with our students' future success in mind." Lee concluded.