Senate Meeting: USG reviews vice president of campus affairs applications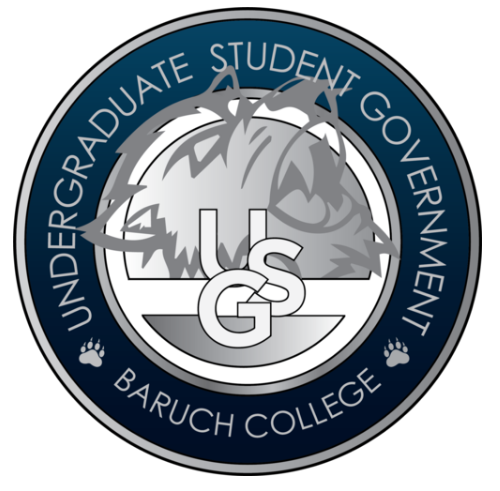 Baruch College's Undergraduate Student Government held its seventh Senate meeting of the spring 2021 semester on March 23.
USG reviewed the video submissions of students applying for the vice president of campus affairs position.
The seat has been vacant since the former vice president of campus affairs, Steven Li, resigned from the position.
Applicants were required to submit a two-to-three-minute video answering a few questions about themselves and what they would accomplish in the position.
Sophomore Nisha Bhatia spoke about her passion for Baruch's opportunities. She wants to increase audience involvement in events through methods that include asking engaging questions, holding talent shows or raffling off items.
Julia DiMarcello, a sophomore marketing major, talked about her leadership experiences as part of T.E.A.M. Baruch, Baruch's softball team and her internship. She said that one of her goals would be to create more collaborative club events.
Junior Richard Gakshteyn, a finance major, spoke about ensuring the safety and health of students upon their return to campus.
Rep. Sen. Erika Cumbe expressed her desire to fix student social spaces, such as the game room and the club room. She also spoke about improving technology and holding informational events.
Ainur Nasirov, a junior finance major, mentioned wanting to improve Baruch's elevators to make traveling within the school easier.
Mariam John-Sandy talked about her USG experiences as the former vice chair of marketing and the current vice chair of campus and student affairs. In her video, she also spoke about the importance of inclusivity at Baruch and collaborating to improve daily facilities through technology centers, such as the library, with a positive outlook on the future
Freshman Sonali Rathore, a business administration major and international student from Dubai, cited her experience as the vice chair of academic affairs. She helped with the initiative to establish a computer science major at Baruch.
There is a total of seven applicants.
After the videos, Cumbe recapped USG's immigration resources event held on March 18, thanking those who helped organize it.
Chair of Philanthropy Osvaldo Garcia gave a report on a survey that will be given to professors regarding alternatives to proctored exams. The draft is being worked on by him and Chair of Public Opinion Laiba Hussain.
It asked questions about the online teaching experience and the resources available to professors and students. It also asked about the type of guidelines and proctoring alternatives that should be in place for the students.
USG members asked questions and gave feedback on the survey draft.