Senate Meeting: USG hosts dean of students to discuss Greek life moratorium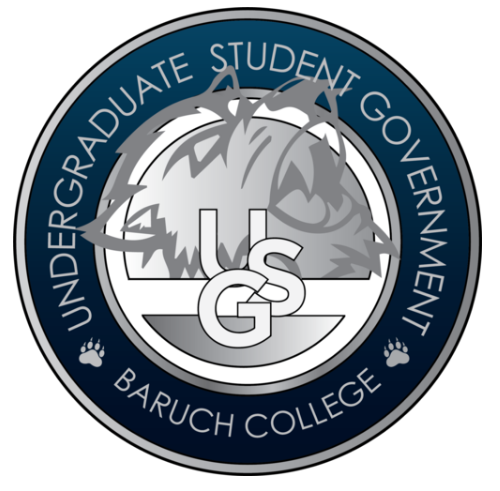 Baruch College's Undergraduate Student Government held its seventh Senate meeting of the spring 2021 semester on March 16.
Vice President for Student Affairs and Dean of Students Art King joined the meeting to discuss the Greek life moratorium on pledging and rush activities in all social fraternities and sororities.
It has been extended through May 31. The reinstatement or abolishment of Greek life at Baruch will then be voted on.
It was put in place after freshman Chun Hsien "Michael" Deng died in December 2013 due to a hazing ritual. It happened during an unsanctioned, secret fraternity event held in the Pocono Mountains.
A number of Baruch students who went on the trip faced criminal charges and were expelled. The fraternity involved with Deng's death, Pi Delta Psi, has been banned from Baruch indefinitely.
King spoke about how Baruch was making national and local headlines for unfavorable reasons.
A three-year moratorium was put in place afterward. Baruch fraternities and sororities could exist and conduct community service activities, but couldn't bring any new members in.
During that time, most were dissolved due to student members graduating.
The moratorium was extended in 2015 and again in 2018 to allow administration more time to study what Greek life should look like at Baruch.
King discussed how it would cost $130,000 to $140,000 to reinstate Greek life at Baruch while also prioritizing the safety of students.
A part of the amount would be for the salary of a director of Greek life, who would manage the social fraternities and sororities.
There would also be an anti-hazing program or mandatory training to be a part of a fraternity or sorority. Additionally, it would cost $2,000 to $5,000 a year for insurance.
Baruch students also attended the meeting and shared their thoughts regarding the possible reinstallation of Greek life.
There will be another discussion session prior to the May 31 expiration date.
USG Treasurer Nancy Sea reported late vouchers for the United Sikh Association from events last spring. The motion to allocate $1080.77 to the club passed.
She also spoke about how clubs were unable to use the portion of their budgets under the refreshments line during the past year due to the online learning format.
The motion to allow clubs to move money from the refreshments line without restrictions was passed by USG. This applies to the spring 2021 semester only.
The proper funding amount for each club is allocated by the chair of finance and all purchases must be approved by the Office of Student Life.
Chair of Appeals Irine Thomas spoke next about the Baruch Investment Management Group and its request for a larger budget.
IMG CEO Karishma Malhotra and Treasurer Jessica Vittoriano were present as club representatives.
The motion to allocate $500 for the budget line of promotional items was passed. This will be put toward tokens of gratitude for guest speakers or raffles for those who attend events.
The motion to allocate $700 for workshops and events was passed. This will be put toward educational materials and training for members attending conferences and trading competitions.